Windows 10 has been released. All people are trying to install it on their computer. Some Windows 10 are installed on virtual machines (
such as the Oracle Virtual Box virtual machine, VMWare etc.)
that are trying to see the new look.
Whose computer DVD drives,
They are installed by Windows 10 DVD. But with the DVD drive is not available in the system, they can not install it. If your system doesn't have DVD drive or you don't want to burn a DVD, then Windows 10 can be installed with the help of your Pendrive. The first you'll need to create a bootable Windows 10 pen drive must have at least 8 GB pen drive.
How to make bootable Windows 10 pen drive/USB Drive
Create bootable USB drives the easy way
If you don't want to struggle with a separate tool for every operating system to test this is for you. Rufus is a simple and easy to use It automatically detects your drive letter and capacity so you can easily identify which device you are formatting, It is faster than other tools. It is always the first choice of users because its user interface is very user-friendly.
1. So First, download the Refus software. Refus is less than 1MB in size and can be run on Windows easily.
2. When it gets downloaded, copy it to the desktop.
3. Attach the Pen drive to USB drive.
4. Now click on Refus and select Run As Administrator option from the context menu.
5. If the User Account Control dialog box appears, click Yes to verify.
Refus of the main window will appear. Now select the option as follows –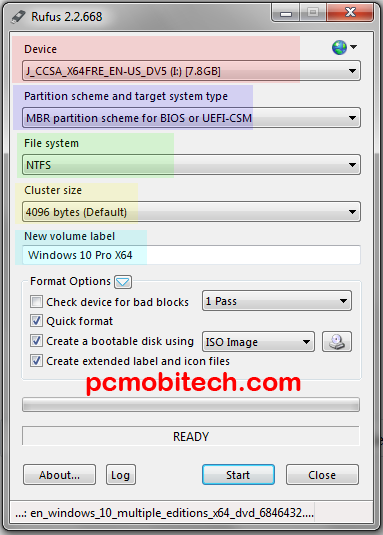 (a) Device – Select your pen drive from the option.
(b) Partition scheme and target system type– in this option select the MBR Partition scheme for BIOS or UEFI.
(c) File System – Select NTFS option.
(d) Cluster size- making it the set to default.
(e) New Volume label– here you can determine the name of a bootable pen drive. But first, you have to choose ISO Image of Windows 10.
(f) Keep up with all the default option. If you've already downloaded Windows 10, then click the drive icon that available rightward to "Create a bootable disk using the ISO image option"-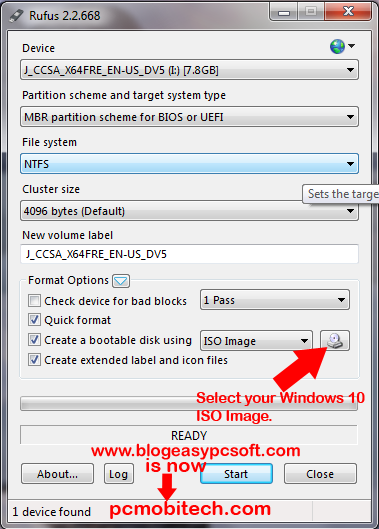 (g) In Explorer select Windows 10 ISO Image file, then click on the Open button.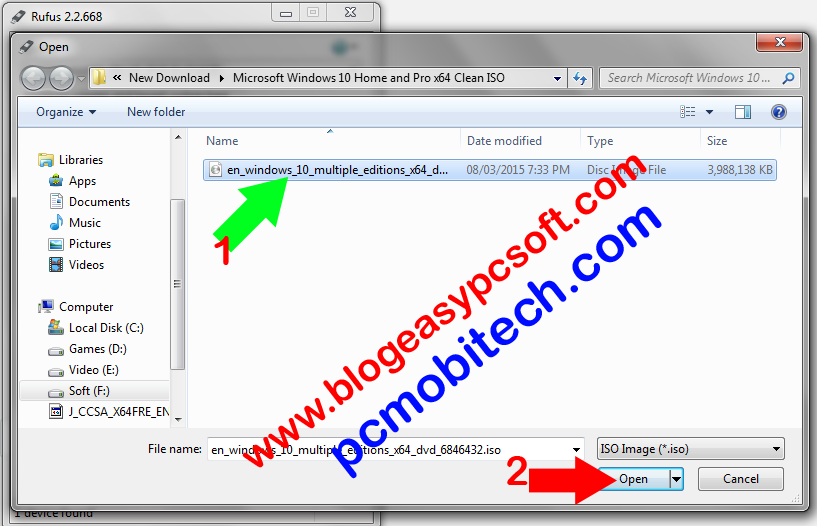 If you still have not downloaded the Windows 10, first download it.
Read it – Download Windows-10 Enterprises (32 bit and 64 bit version)
(h) Lastly, click on the Start button.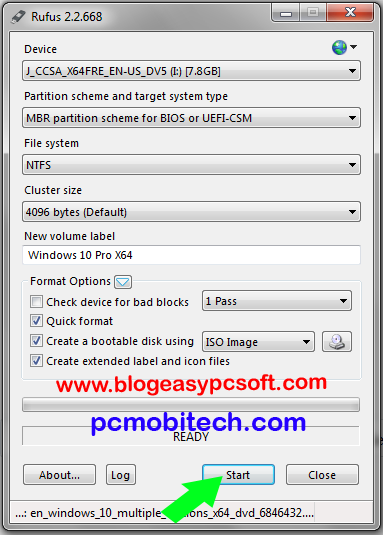 Now Refus will copy all the Windows 10 installation files on the pen drive. It may take about 10 to 20 minutes. It depends on the speed of your pen drive.
Thanks for reading this post! Please share this post.
Also: