After the update of iOS 16.2 Apple has removed default Wallpapers and replaced it with another wallpaper customization feature.
Earlier, when you used to set a wallpaper in iPhone, you could set it on the main screen as well as on the lock screen. Or you could have selected both separately. But you can't add any effect on wallpaper or can't apply any customization on it.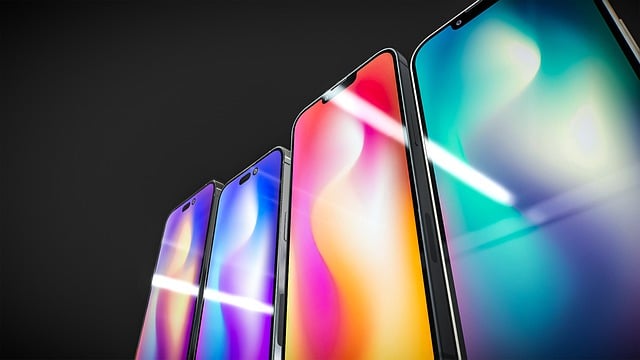 And now you can apply many color effect on main screen wallapaper including Natural, Studio, Black & Which, Color Backdrop, Duotone, Color wash. Along with these Blur effect also can be appllied to desktop screen. So blurry screen wallpaper is not issue in iPhone it is feature which can be enable or disable anytime.
By default it is enabled to all wallpapers, if not follow the steps below to Activate and deactivate blur effect in Apple iPhone/iPad/iOS.
How to Enable-Disable Blurry Wallpaper in iPhone/iOS?
As it is clarified that Blurry Wallpaper is not an issue in iPhone, it is feature with which you can apply blurry effect on any wallpaper.
If you don't like this blurry effect and want to disable follow these steps to turn off:
Go to iPhone/iOS Settings and tap on Wallpaper option.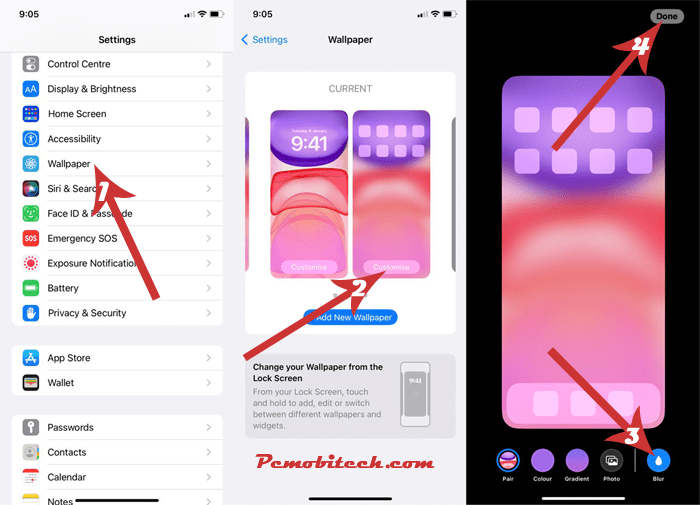 In the Wallpaper Settings, you will see 'CURRENT' Wallpaper screen. Here, tap on right side Customise option.
Now here tap on the Blur icon and then tap on Done button to apply new settings.
In the another view, many people may also like the blur effect. If you are also among them and want to activate it in your iPhone/iPad/iOS, then follow the steps given above and tap on Blur icon and apply by tapping on done.