When anyone need a VPN service then mostly first prefer to use Free VPN because we don't want to go for paid service until it is really required or when we too much care about our privacy. There are a lots of Free VPN available on Internet. But we say, please don't install anyone until you're not extremely sure that the VPN service is trusted. Basically many free VPN Services on the Internet are full of scam and you will get one day surprise when your data will be theft by the service. Hence, it is always recommended that before using any free VPN please do some research and once you get satisfaction, then only go for such free service.
How to Trust a Free VPN Service?
Do you think in this world anything you can get for free? I know, you will say there are lots of things are available on the Internet for free but you don't know about the reality, there are nothing is free in the entire world, if you are getting something for free from a site then you are giving more than money to them. Now you'll say we are not giving them money then how the site owner will earn from us?
This is hidden truth and many don't know and if know, then always ignores this but when you visit a site and wanted to get something for free then first you will have to fill your personal information on the site, after the registration you can get the free Software, Games, Picture, Music or Videos etc.
Your personal information will be used against you and the site owner sell this information to third parties such as advertisers and advertiser use info for selling their products according to interest. And sometimes when you share the personal info such as email or mobile number then the scammers can target you easily because they know everything because you already shared Name, Email, Mobile, and Address. So you can lose more money than paid service.
Hence, I always say, go for premium instead of free. Or do some research before blindly downloading and start using any VPN Service. If you want to go for free then you can follow these points before trusting the service:
Before using any VPN service first check the VPN Review and Rating, I'm not saying read about the review that site owners published, instead read users review. You can read the users review on the site owners comments box or in Google Play Store, Apple Store. You will get more confidence, when existing user give good rating to VPN Service.
Find the VPN is offering the paid service or not. If it is also providing Premium VPN then it is a good signal, and double check that it must have some restriction on free VPN service such as data or server limitation.
You can find out that from how much time the company is present in the VPN market, if the company is launched recently, then don't trust quickly, it had come long back then search for negative or positive feedback about privacy and security.
Read about the Privacy Policy of free VPN, you will get full information about how they will use your private Info or data. You will get clear information in the privacy section, if they use your data for enhancing their VPN service then it is OKAY, if they are sharing it with third parties then keep away from them, however no one can give guarantee that you're safe fully safe on free VPN.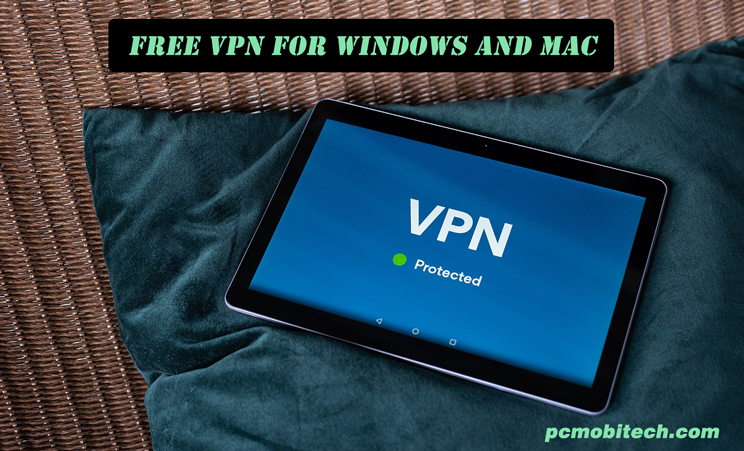 As I said above, nothing is free in the world, so if you use free then you will have to compromise with your privacy and data. Here I'm listing 5 best VPN services for Windows and Mac that widely being used for free:
5 Best Free VPN Service for Windows and Mac
After doing a lot of research, I found following VPN's are reliable and you can use them without worrying but still you will not get full features access or have data restriction. So if you are looking a trusted VPN Service then first look at these:
Tuxler Proxy
It is most popular 100% Free Residential VPN service, which means you can use Tuxler Proxy VPN for personal use absolutely free. It is completely free VPN service but you can also sign for premium plans, if you want to unlock more features. Tuxler Proxy has 10000000+ IP's and increasing regularly, simultaneously, users who use it are over 300000 from 92+ countries in the World. It also has app for Windows, Mac, Chrome, and Firefox, so you can easily connect to Its VPN servers wherever you want. Check Tuxler Proxy Features:
Unlimited Bandwidth and Secure Connections with faster speed.
E2EE (End To End Encryption) Security Protection.
Limited Access to Locations and Location Changes.
70.000+ Fresh IPs Every Month.
Unblocks every website and content that has been restricted to specific country.
It has unique proxy pool that automatically refreshes in the regular interval.
Download Chrome Extension
» Get Tuxler VPN Chrome Free «
Windscribe VPN
Windscribe is a popular free VPN service and offers 10GB VPN usage every month. If you do a tweet then additionally you will get upto 5GB, then you can use 15GB VPN data absolutely free of cost. It has Servers in 60+ countries and 110+ cities, so you have full control from where you want to browse Internet and no one will be able to track your computer IP. Additionally it has following features:
R.O.B.E.R.T.: Blocks malware and ads on all your devices.
Zero log policy.
It uses very strong encryption AES-256 cipher with SHA512 auth and a 4096-bit RSA key.
You will get Static IP, so your IP will always remain same.
Built in Adblocking feature.
Supports Multiple security protocols including: IKEv2, OpenVPN UDP, TCP or Stealth.
Apps available for popular platform such as Android, Windows, Mac etc.
Windscribe Firewall protects PC connectivity from outside the tunnel and blocks all type of leakage.
ProtonVPN
ProtonVPN is a premium service but they have a unlimited free VPN plan. In the free VPN plan they give only 3 Countries Servers, 1 Device connection and speed will be also low but you can still get better protection then others. Here are are other features you will get in free version:
Hoxx VPN
Hoxx VPN is another completely free VPN Service. However there are some premium features will not available for free users but still you can use the VPN service for lifetime without spending anything. It has made apps for every platform including Windows, Mac, Android, iOS, Chrome, Firefox and for rest it is on developing mode. Here are few features of Hoxx VPN:
50+ Global Locations.
Easily unblocks GEO restricted sites and Content.
Hide your Identity online, keeps away from hackers and malware.
Offers 1024-bit encryption end-to-end Security for free users and 4096-bit encryption end-to-end security for Pro users.
Static IP address for everyone.
Family malicious website filtering feature.
Unlimited Server switches and Unlimited bandwidth
BetternetVPN
BetternetVPN is also offer free VPN service to its users. One its best specialty is, you don't need to signup for a account for using VPN apps. You will only need to just install the app and you can start using VPN service at free of cost. You can download apps for Windows, Mac, Android, iOS and Chrome without any registration. It protects Privacy online, Online Scam and from Malware.
Final Words:
I have tried to include best one in this list, however I would like to say: Free is free and your privacy and data will always main target of free VPN providers, if you use their service for free then how they will earn from you? And VPN service is too much costly because a vpn provider need to maintain vpn servers, internet, electricity and employees cost, how will they continue without money? So you will need to compromise with your privacy with free vpn. Some VPN like Windscribe VPN, TunnelBear VPN, HotspotShield VPN offer free limited data permonth. If you want to use VPN service only for browsing then you can try them as well because they are big VPN service provider and you will remain safe than any other. And you can also try paid VPN for free, read: Best VPN Trial Offer, it will tell you the difference between free VPN and Pro VPN service.