Virtual Private Network (VPN) provides you with a better privacy facility while you are online- through creating a private network connection for any public Internet connection. They mask the users' Internet Protocol (IP) address so that they are secure, and nothing could be traceable from the browsing or personal data and information. They establish encrypted connections and security for the user to give them a better privacy network more than a secured Wi-Fi hotspot.
People often need security if they are having any unsecured network since the information is at high risk of either getting hacked or used without their consent. Therefore, Virtual Private Network is an ultimate use for getting better security and encryption. Hence, anyone who is concerned about their privacy or online security then they must have VPNs. The anonymity and encryption that it will provide to users will protect their emails, online shopping details or even paying bills.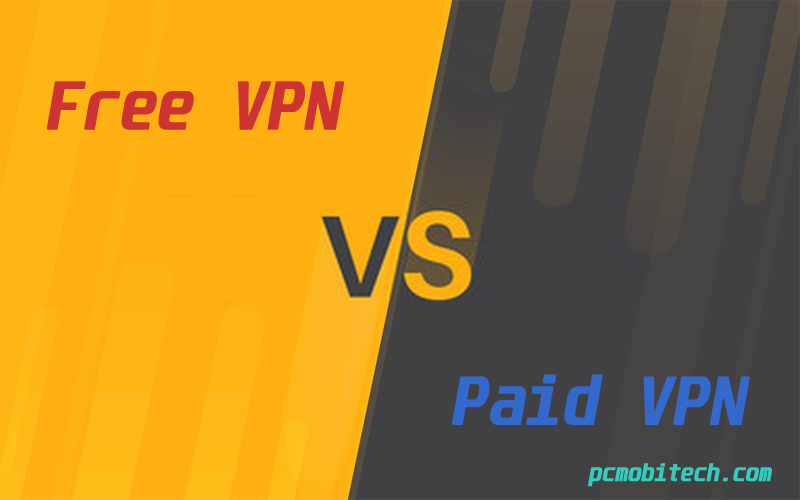 Without a VPN, the Internet service provider can easily access your browsing information or any details that should be confidential. However, anyone who uses a VPN will have their history hidden.
Data security is most important when an individual is using a Public Wi-Fi network since it is easily accessible; therefore always try to own a VPN. However, it depends on your need, whether you will need a free VPN or a paid version of it.
When you can use Free VPN 
Although there are several flaws of free VPN, they can work best for occasional use. When you need a little security and protection when you're using Free Wi-Fi or if you want to get access to a blocked site, then you can use free VPNs. If you're willing to approve all the shortcomings and limitations of free VPNs, then you can use VPNs that are safe, they are readily available.
However, it is suggested that one should stay away from those free VPNs that offer you unlimited services. They are considered amongst the riskiest kind of freer VPNs as they provide the weakest security and can share your browsing data online. Therefore, try to use free VPNs when you have minimal use of it since you can't have long term protection if you consider using Free VPNs all the time.
It's better not to expect too much from Free VPNs though you can use it for free. Anything free of cost won't provide you with the best premium facility while if you upgrade, you always enjoy its services. Also, it's better if you use premium ones for several features, but you can enjoy the services free of cost even if you have lesser features so that you can go for Free VPNs according to your needs.
Is there any risk of using Free VPN 
1. It can sell your personal or browsing data  
Third parties can easily track you online and sell your data and information; therefore, free VPNs aren't considered secure. When individuals don't have safe browsing or their private information is leaked, it is hazardous for them and their business. Online privacy is endangered, and sometimes people can track all your records.
People who are owners of a company or businessman should never use free VPNs as it can be proved risky and harmful for their service. Their work or service can be copied from their data, and it can sometimes be hijacked. Therefore, some free VPNs can share your personal information without your consent.
 2. Easily cracked and weak security 
As mentioned earlier, when the browsing data is shareable, privacy and security become weakly vulnerable. The use of free VPNs can lead to a more uncertain security network, and security is easily cracked. While talking about VPNs, we can evaluate that we use VPNs for better protection from hackers, but free VPNs comprise your security. This is alarming when the primary purpose of a VPN is to protect, but it is unable to secure.
Malware protection is at high risk when the VPNs are unable to secure since advertising contains malware. Therefore, it is evident that more the advertising pops-up, more is the presence of malware. Hence, this is the limiting feature of a free VPN.
3. Constant interruptions through ads 
While using Free VPNs, you might be aware of advertising and promotions because they are the most common ways of selling advertisements. Most of the time, advertising can be irritating, and you can get frustrated by continuous pop-ups of ads. That constant annoyance can make you regret your use of free VPNs even if they are unable to track or sell you any data.
Some ads are a perpetual visitor on websites if free VPNs are used; therefore, it is most probable that people might click on the link unknowingly. Then they will be redirected to the actual website of ads, and this can irritate the user to the core if they're doing any critical work or assignment. This accidental click could leave you with regrets and big trouble, so one has to be careful while using this.
4. You'll need to upgrade for a better service 
Things that are free of cost often don't have a better facility; therefore, we will always need an updated version to enjoy better services. For getting a premium and improved version, you will still have to spend more, depending on whatever services you need. Sometimes the free version limits your access, while some don't allow you to get a better facility; also, data is at high risk.
Even if you can get a free VPN that won't show you advertisements or doesn't collect your private information, you will get another problem. A problem of service limitations means although you can secure your connection, you won't be getting all the benefits and services from VPNs.
5. Internet connection slows down 
If you want to play nonstop online games or you want to watch streaming video, or if you are willing to download torrents, you won't be able to do it with free VPNs.
The Internet connection ultimately slows down due to the encryption process, but if you go for a paid VPN, you will seldom see any of these restricting network or speed.
Although for sending confidential information or email, you can go for a free VPN if you aren't concerned about the speed. Since speed isn't as annoying or risky as the privacy leak, therefore, if you are ready to accept slow connection but don't want to compensate with security, then there are some free VPNs available for you.
6. It can ultimately sell your bandwidth 
Not merely advertisements are disturbing for the people using free Wi-Fi; the Hola VPNs can even be used to make money by third parties through the bandwidth of sale. This can exploit your services and privacy as it lets the company sell your devices' processing power.
Therefore, it is suggested that people should certainly use a paid premium version of VPNs such as NordVPN, IPVanish VPN, ExpressVPN etc. to get better security, better facility, and better privacy since it will protect your network from getting indulged into any criminal or hacking record.
7. Others can access your connection easily
Free VPNs are at high risk of sending your data or selling your unused bandwidth; therefore, people can easily access your contacts. Anyone who is a third party can have a track of what you are doing on your internet or what website you are using. This selling of your unused bandwidth is useful for them to make money, and it is quite dangerous for your privacy.
They allow P2P networks to directly access your internet connection; this helps them in routing several other users to your system. Therefore, premiums are high in demand instead of a free VPN; at least they can get better security.
Benefits of Paid VPN 
1. Premium service and support 
Since premium versions provide a better service and security support, people always prefer a paid version. None of us would prefer a Virtual Private Network that won't provide better service and security; we will always need a better version. Therefore, for using P2P activities or for streaming online videos or even playing video games, this service of paid version works best.
Let's consider Free VPNs; they are home for hackers or entry for any cybercrime, while paid VPNs would never allow any such activity. The free versions of any software or service have more drawbacks than having any advantages, and this service concern is poor with free versions.
2. Bandwidth and speed are unrestricted
One of the reasonable purposes of any VPN is unrestricted use and speed of the internet, and paid VPNs are best at providing this service. This is one of the key points since, without any restriction, the speed and bandwidth could work properly. While using a free VPN, the bandwidth is at high risk if getting sold for making money. Therefore, opt for paid versions to work better for restricting this problem.
Any paid VPN won't let this happen since the cost is taken only to provide a better service and the principle of this version is to provide better security to their users. VPNs that are free of cost will eventually restrict the use of the internet; meanwhile, the paid version allows a person to use it without any restrictions. Therefore, neither the bandwidth is sold without the consent of the user nor is the speed restricted.
3. Easy access to online streaming  
People nowadays prefer watching videos online, be it on Netflix or Amazon Prime, they are trending these days due to its facilities and better services. Therefore, people need better internet security and connections that won't hinder their usage or won't remind then continuously about how much they have used it. So they need a paid version of VPNs to get this service.
Neither continuous advertisements nor any other restrictions would annoy or irritate the users because the basic principle of paid VPNs is to provide access to better networking. One can play unlimited online games like Pubg and several others without any hindrance or any disturbance. It gets easier to download torrents or any other videos if one needs it.
4. Best network security 
When people need to send a confidential email, and they aren't at home, therefore, they have to choose an area that would be better to send it. Let's consider a cafe, for instance, that is a public place; hence it has a higher chance of your data getting leaked or hacked. But if a person owns paid VPN, then they can easily send any confidential email without even giving a second thought.
Therefore people should understand that there is a great difference between free VPNs and paid VPNs. Although free VPNs provide security but not to such an extent that it can always encrypt our data. Therefore, we suggest people opt for a paid version.
5. Unlimited access to a server
Security, protection or any network accessibility, with a paid version of people, can have unlimited access to the server since there is no concern about a constant disturbance.
This paid version won't let anyone surf or track from your internet network. There won't be any risk of an Internet scam or cybercrime. Malware, networks, and websites constantly disturb the user by popping up anytime they use it, even if they have a VPN. That's because people use free VPN; therefore, it is better to have a paid version to get all the facilities.
Final Thoughts!
Since we are aware that Virtual Private Network is available to secure our network and browsing history, the actual dilemma is what we should opt for. Both free VPN and paid version have their pros and cons, so one should choose according to their need. It is totally up to them whether they need unrestricted speed or security or anything else.
Network security, bandwidth, unlimited access, data protection and speed, everything is a concern for a user. But it eventually depends on what is their concern; therefore, they can use or own it according to what they need or what they prefer.
How important do you consider the use of a VPN for your online activity? Feel free to share your experiences of using VPN with us in the comments below.