BHIM (Bharat Interface for Money) app is now available for smartphone users. It is a UPI (Unified Payment Interface) based app. And you can use this app via linking your Bank account using your Bank registered mobile number. The app is officially released by Government of India, So we can ensure that BHIM is a safe, secure and reliable Cashless payment app. And if you are thinking to download, Install and activate it on your based smartphone then you go with it without any tension.
Download & Install BHIM app
BHIM app is now available for Android & iPhone smartphone users and it can be downloaded from Google Play Store and iTunes Store. So if you are an Android smartphone user then click here to go to Google Play Store, and iPhone users Go here. On Download Page click on Install button and wait for few moments and it will automatically installed.

Activate BHIM UPI app
A BHIM UPI app activation is also simple. But before to activate you will need to ensure that your mobile number with which you are going to register BHIM UPI app. Should be registered with Bank account. And any beginner can activate BHIM app via following steps
After Download and install launch the app.
You will see Choose Language screen, tap to select your preferred language English or Hindi and after selection tap on NEXT button.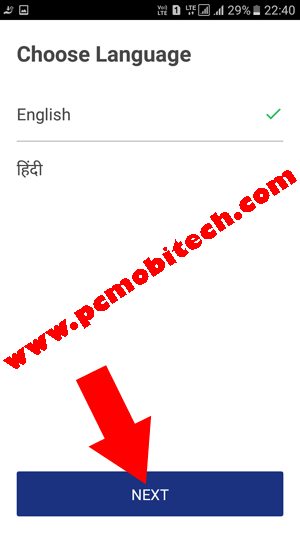 Now you'll see Welcome to BHIM screen, tap on NEXT option available at the bottom right.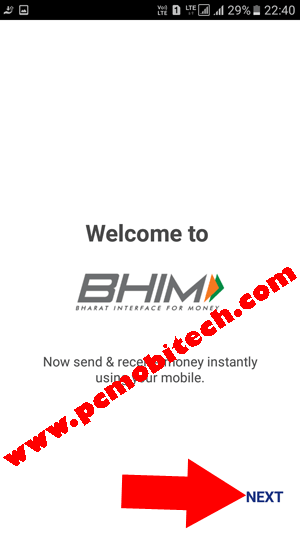 Secure. Simple. Superfast. the page will appear tap again on NEXT.
On Next Allow us to access screen will appear. Tap on LET'S GET STARTED button.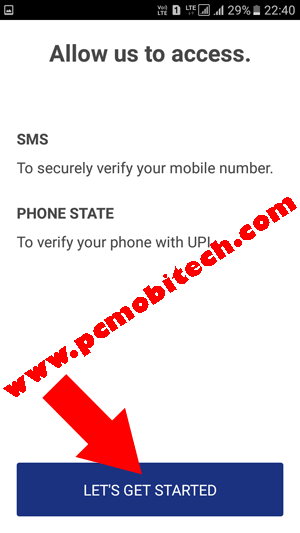 Now if you're using Android MarshMallow 6.0 or above version then you'll need to allow make and manage phone calls or Send and view SMS messages permissions. And if you are using lower version Android phone then nothing will be asked to allow.
Next, If you are using Android MarshMallow 6.0 or above version then you'll see Verify Mobile Number screen, here select your mobile number which is registered in Bank account and tap on NEXT button.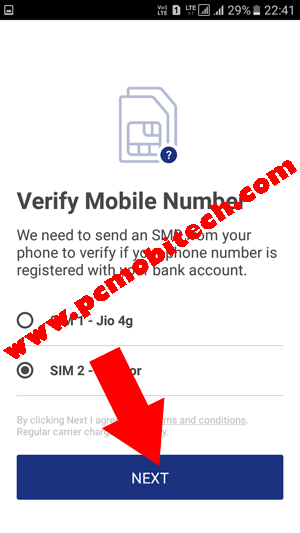 Note:
In case you have an Android Lollipop 5.1 or below version smartphone then above sim selection screen will not available for you and you'll need to select your bank registered mobile number as SMS default. If you don't set registered number as default for SMS then you'll get following error:
"Warning for Android OS Version less than 5.1 in case of dual sim Please use your registered number as primary."
To solve this error go to your Smartphone "Settings">> SIM Card or DualSIM and In SIM Card or DualSIM settings tap Messaging (SMS message) option. Now select the main SIM which you have registered to your Bank account. After selection when you'll tap on NEXT button on above screen app will automatically send the message from correct Mobile Number.
A message will be sent to your registered mobile number (SMS charges will be applied) that will verify your mobile number and will be registered with BHIM app.
Mobile Verified message will receive.
Register Passcode screen will appear. This will protect BHIM app from unauthorized use, so create a 4 digit PIN passcode. And Don't use your ATM/Debit Card PIN here use the separate one. After entering tap on the bottom right (√) Tick button.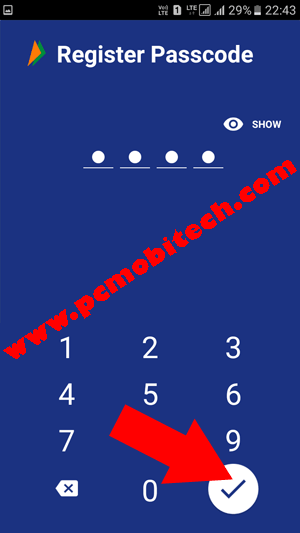 On Next re-enter newly created 4 digit PIN to verify and then PIN will be automatically verified.
Select Your Bank screen will appear. Here Select you Bank with which your mobile number is registered. As soon as you'll tap on the bank BHIM app will automatically fetch your mobile number with Bank account.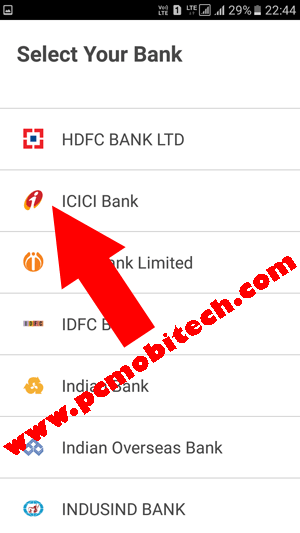 If you have selected correct mobile number and the mobile number is linked to bank account. You will see an account on next screen. Just tap on the account to continue.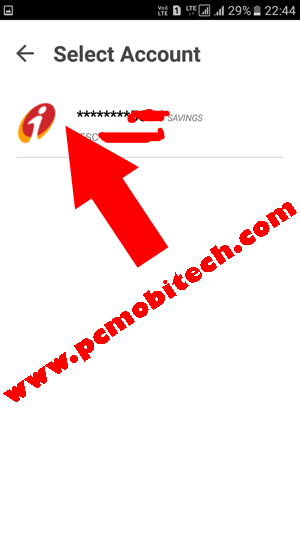 Now BHIM app has been successfully activated.
Also See:
Any Question related to BHIM app activation?