Recently I have upgraded my PC and bought a brand new Msi RTX 2060 Ventus XS OC 6GB GDDR6 graphics card for playing some latest games at ultra settings. I'm currently using LG 22MP68VQ LCD Monitor, which supports Full HD 1080P resolution and RTX 2060 is capable to play all the latest PC games at ultra setting with very good FPS rate. Before describing the the test result here I want to clear my PC specification first because this card is required a powerful CPU and extra free ram to use full potential of it.
So before purchasing it, I had to upgrade the PC. Previously I was using the Pentium G2020 + GTX 750 combination. Which was too old and new games were not working on it. Since I'm not a hardcore gamer, so I chose medium range PC, and now computer specs combination are:
Core i5 8600K Coffee Lake Processor.
MSI Pro Series Motherboard (Z370 PC PRO)
16GB (8+8) Ram: Corsair Vengeance LPX 8GB DDR4 3000Mhz High Speed Ram.
Cooler Master MLW-D12M-A20PC-R1 RGB AIO CPU Liquid Cooler
CHIPTRONEX Raptor RGB Gaming Cabinet.

Corsair CX Series 500 Watt 80 Plus Bronze Certified Power Supply.
Msi RTX 2060 Ventus XS OC 6GB GDDR6 Review
After assembling the new PC, I needed a new graphics card and I did not want to buy the old variant GTX 1060. Although Nvidea's latest technology was already available in high-end graphics card based on RTX, but I wanted to buy a good graphics card in the medium range. Soon the RTX 2060 was announced and I bought it as soon as it was launched.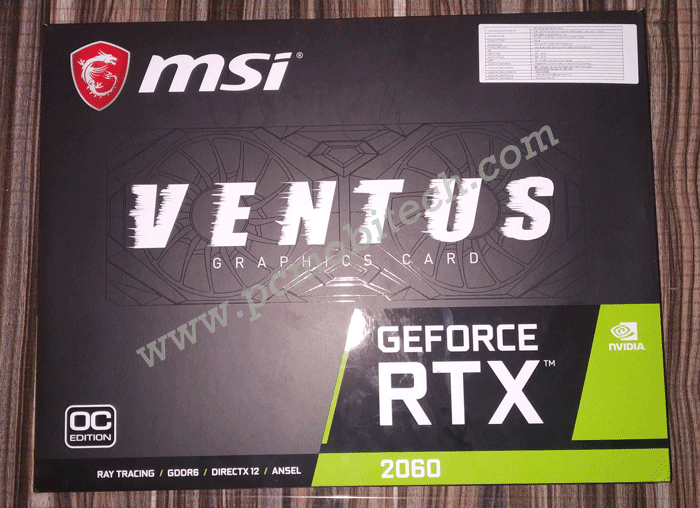 Front side of the Box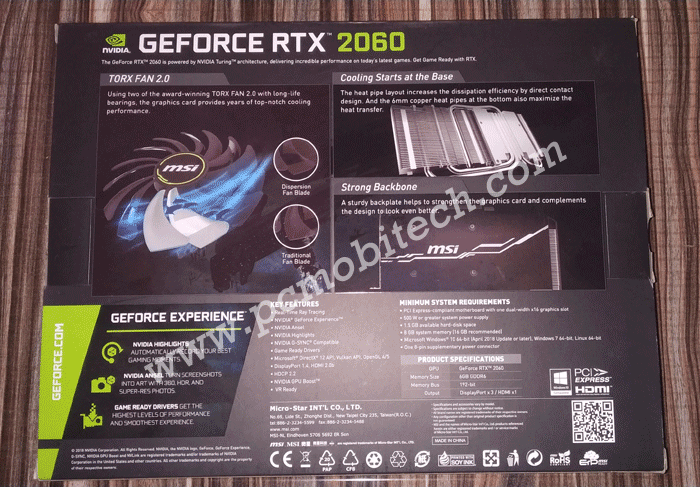 Backside of the Box
Specification:
| | |
| --- | --- |
| Model Name | GeForce RTX™ 2060 VENTUS 6G OC |
| Port Support | |
| CUDA Cores | 1920 |
| Core Clocks | Base Clock 1365MHz, Boost: 1710MHz |
| Memory/Memory Speed/Memory Bus | 6GB GDDR6/14 Gbps/192-bit |
| Output | DisplayPort x 3 (v1.4) / HDMI 2.0b x 1 |
| Minimum Power Requirement | 500 Watts |
| Power Connectors | 8-PinX1 |
| Power Consumption | 160W |
| Card Dimension/Weight | 226x128x41 mm /764 g |
| Additional | HDCP 2.2, VR Ready, G-sync Technology, OPENGL 4.5 Version Support, Directx 12 version Support. 3 Years Warranty. |
Comes with two Fans Module: TORX FAN 2.0
The MSI RTX 2060 is powered with award-winning TORX Fans 2.0, It has two Fans that provide top-notch cooling performance and the graphics card will remain cool even after overclocking.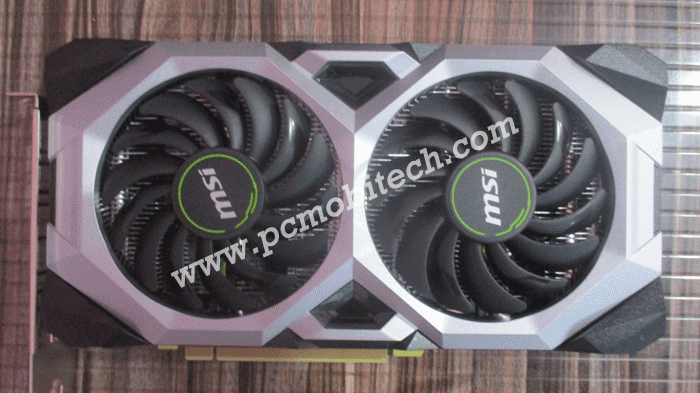 Cooling Starts at the base
In this Graphics 6mm thick copper heat pipes have been used that increases the dissipation efficiency and maximize heat transfer. It keeps the Card cool when you play the games at many hours.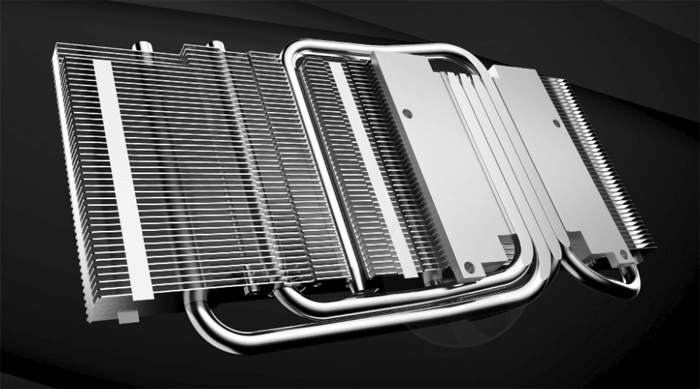 Required 8 Pin PCI Express power connector
The card is needed 160W power to run with its full potential. It takes 75W from Motherboard and for rest 85W you will have to attach one 8-Pin Supplementary power connector to Graphics Card. Due to this, you need a powerful PSU. A 500 Watts Power Supply Unit can handle the Msi RTX 2060 Ventus XS OC 6GB GDDR6 Graphic card easily but the PSU must be rated with 80+ Bronze or more, otherwise you will face the problem.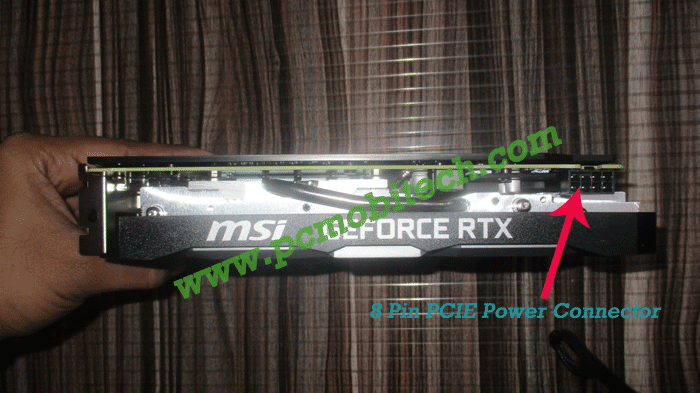 Also See:
Solid Protection on Back
It has a sturdy backplate on the back which enhances the look of the graphics card, as well as it protect the component from dust.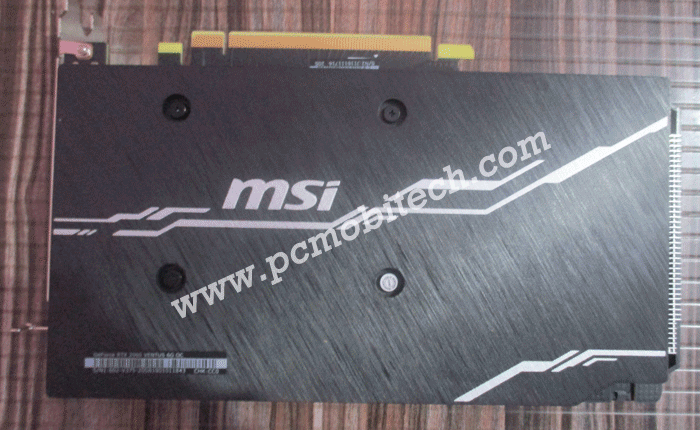 Outputs
Msi RTX 2060 Ventus Graphics Card has 3 DisplayPort (v1.4) and 1 HDMI 2.0b. If your monitor doesn't support these two port, then you will have to buy HDMI to DVI or HDMI to VGA converter to use it with old monitors.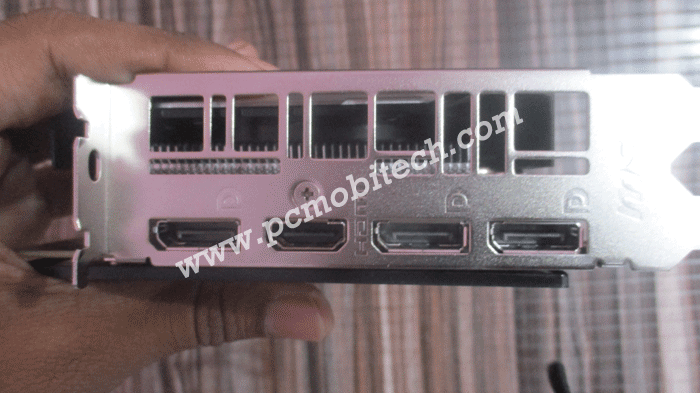 RTX 2060 + Core i5 8600K Performance test
After unboxing and checking MSI RTX 2060, I installed into the PC and then installed the drivers from CD. But CD drivers are not working good and PC started lagging too much. So I went to official NVIDIA Geforce website and then downloaded latest drivers. If you're looking where from download the drivers for RTX 2060 and others Graphics card then go to >here<.
Once I installed latest drivers, my PC started rocking. Therefore I will recommend to download the drivers from nvidia site not from manufacturer site because Nvidia always updates the drivers and if you install the drivers from the CD or manufacturer site then you will get the old drivers and may be these will contain the bugs, therefore the card will not perform as it can.
Finally I tested 5 Games at Ultra Settings @1080P resolution and found the RTX 2060 is amazing graphics card. You can play almost all games at ultra settings with unbelievable FPS rate. watch the following video, you will get the Idea how it performs with latest Games:
Result:
Call Of Duty: Ghost = 130+ FPS
Need For Speed Payback = 120+ FPS
Pubg (PlayerUnknown's Battlegrounds) = 120+ FPS
Battlefield V = 90+ FPS
Far Cry 5 = 95+ FPS
Conclusion:
As you seen the test, which is the reality most of games are giving 90+ FPS which is incredible. When we get such FPS rate in any games then the game runs like butter. Now I can play all the latest games and next upcoming games at ultra settings and can say I don't need to think about the upgrade my system for next 2-3 Years.