Now it has become easier to reply to an individual message in WhatsApp chat because WhatsApp included Reply to a specific message in any chat option. Before when you wanted to reply to specific friends message, Then you had to write the name of that friend into the message. But now you can include your friend's original message in your reply and can send it with new WhatsApp Reply option.
For example: In a WhatsApp instant messaging group or in a single chat, when you chat with our friends, many friends reply together on your message. If you want to reply to a message of a specific friend then you couldn't do that before. But now you can include their message and this message can remind them of which message you have replied your answer.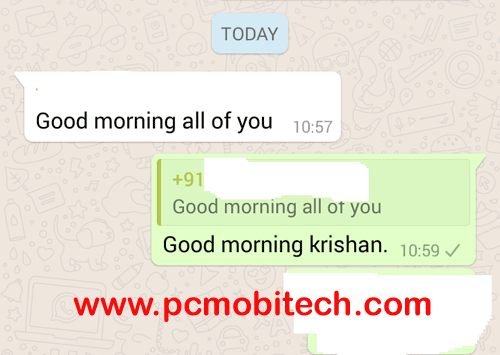 Must-See: WhatsApp Desktop Client: Download, Install & Activate.
If you don't know how to use this feature here I'm going to share step by step guide:
Reply to a specific message in WhatsApp chat?
In a chat screen just tap and hold the message for few moments, which you want to include in your reply. And you will see some option on top bar. Now tap on Reply ‹¬ button to reply your answer message.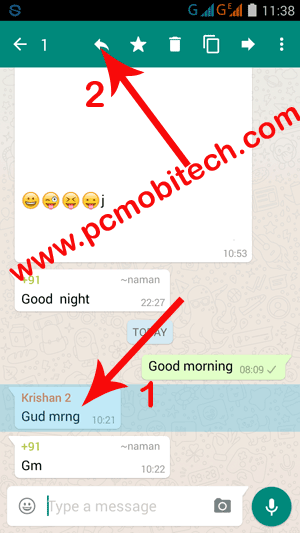 After tapping on the reply button, you will see original message has been also included in your reply message. Now type your message and tap on the Send button.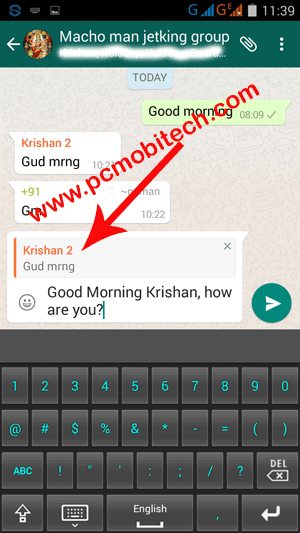 Now you have been successfully answered to a specific friends message.
Happy WhatsApp Messaging 🙂
Also See: