Push Notifications is always headache problem for every smartphone user. Because whenever we turn on the smartphone's data, then many push notifications suddenly appear in the notification bar and These useless notification are related to Messages, Advertising (ads), App updates, Emails & news etc but sometimes these notifications look spammy and use too much mobile data in the background.
You can block these unwanted push notifications with Notification Blocker app and can keep your smartphone clean. But for this, you'll need a good app for blocking these unnecessary notifications. So here I'm sharing 3 best Push Notification blocker android app 2023 that hide all push notification without root.
Top 3 Push notifications blocker apps 2023.
If you are looking a good notification off application that can rid unwanted push notifications such as Facebook, Twitter, WhatsApp, Vibe Line, Wechat & QQ messenger push notifications, Email, Gmail, Messages and other apps notifications? then try these useful free app:
1. Notification Blocker & Cleaner & Heads-up Off
This is one of the best Notification Blocker & Cleaner & Heads-up Off app. It doesn't have unwanted option, so you will only need to install & activate in Settings. And after that all the notification will be automatically managed by the app. The Notification Blocker keeps your history of all notifications. If you have missed any necessary push notification then you can also easily check blocked push notifications history later in the Notification Log option.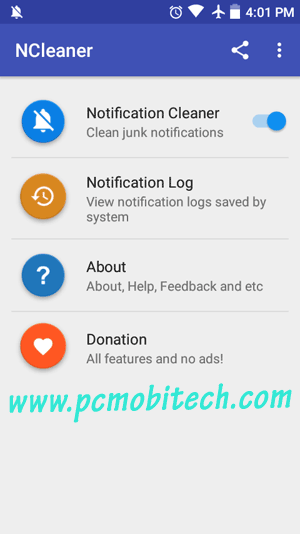 2. 360 Security – Antivirus boost (Rating 4.6)
360 mobile Security Antivirus is the most popular free antivirus for android. 360 security has 10+ best feature: Antivirus, Boost, cleaner, AppLock, Find My Phone, Call & SMS Filter, Data Monitor, Game Boost, App manager and Notification Manager. So if you want more than Notification blocker app then 360 Security app is best android application for your smartphone.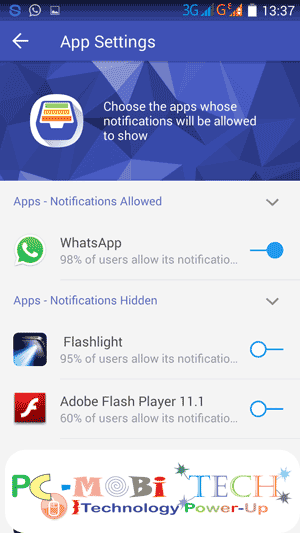 Download 360 Security – Antivirus boost
3. Notification Cleaner
Notification Cleaner gives you the ability to control all types of push notification. The Notification Cleaner user interface is so simple, It doesn't have many options, so that will not confuse you much. Just select the application from the list, which application notification you want to unblock. So it will block all the notifications that are not enabled in the app.When any notification comes from the app, then all notification will be redirected to the Notification Cleaner and your notification bar always remains clean.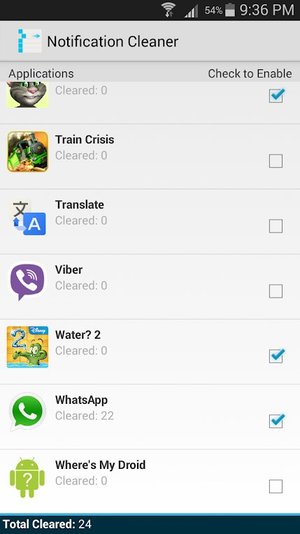 Also See: How to enable & disable All UC push-notifications.
Note: When you install & open Notification Blocker & Cleaner & Heads-up Off, 360 Security – Antivirus boost, Notification Cleaner app first time then they ask you to allow Notification access permission then give permission. And if you will not give permission to the app. then the app will not work properly.
So if you have forgotten to allow then you can alternatively enable-disable Notification Access permission in Smartphone settings:
Go to System Settings >> Find & tap on Security option >> in the security tap on Notification access option. Now tick the checkbox of the Notification Blocker app, which you have installed on your smartphone.
Also See:
Note: In the Android 5.0+ or above version. You will get the Notification access settings in Settings>>Sound and Notification>>Notification Access.
Thanks for reading! Now Let me know! which Notification blocker app you like.