Bitdefender is an award-winning antivirus software that provides top-of-the-line protection for Windows PCs. With its latest release, Bitdefender Total Security, Internet Security, and Antivirus Plus 26 (2022), users can enjoy cutting-edge technology that delivers exceptional performance with just a single click. One of its standout features is the Bitdefender Safebox, which keeps your stored photos and videos secure online. Additionally, Device Anti-Theft is a valuable tool that can help you locate your lost or stolen laptop or PC. For those who prefer offline installation, Bitdefender offers an easy and hassle-free offline download and installation process. Overall, Bitdefender is a reliable and effective antivirus solution for any Windows user.
While Bitdefender is an excellent antivirus software, downloading and installing it can be a bit challenging for beginners. Fortunately, there is a way to install the full version of Bitdefender offline without an internet connection. In the following steps, I will guide you through the process of downloading and installing Bitdefender's offline installer, making the process hassle-free even for beginners.
Download Bitdefender 2022 official offline full version installer for 7, 8, 8.1, 10 & 11
Direct download link for Bitdefender Total Security 2022, Bitdefender Internet Security 2022 and Bitdefender Antivirus Plus 2022:
Bitdefender 26 x32 bit:
Bitdefender 26 x64 bit:
Direct download link for Bitdefender Total Security 2021, Bitdefender Internet Security 2021 and Bitdefender Antivirus Plus 2021:
Bitdefender 25 x32 bit:
Bitdefender 25 x64 bit:
Please note:
Total Security + Internet Security + Antivirus Plus" are integrated into one package and after installing the product Bitdefender version will be changed according to the license key.
How to install Bitdefender Total Security, Internet Security, and Antivirus Plus 2022 offline installer
If you are running any previous Bitdefender version then please uninstall it first. If you have any problem with uninstallation then use this uninstall tool:
If above link is not working then download the Uninstall utility from here.
After downloading offline installer setup file, You would want to install Bitdefender but when you run the offline setup file you will get an error:
"You must first install Bitdefender Agent to be able to install Bitdefender 2022"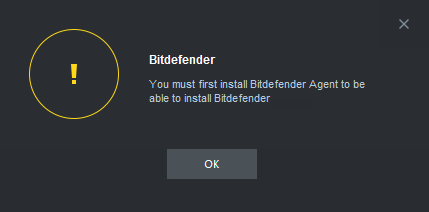 For this problem you will need to download Bitdefender Agent and then follow the process below:
After download open download folder, Right click on the "bitdefender_tsecurity.exe" file and choose option Run as administrator. It will automatically install Bitdefender Agent.
After the installation you will see a download progress screen, then simply close the download progress, Or if your PC doesn't have an internet connection then you will get an error, so just close it, because you have already downloaded Bitdefender full version offline setup.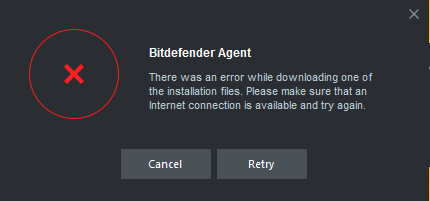 Now run your Bitdefender offline installer setup file which you have already downloaded into your system. And you will get User Account Control dialog box so simply click on Yes to run the installation.
You will see Bitdefender INSTALLATION screen, click on Install button.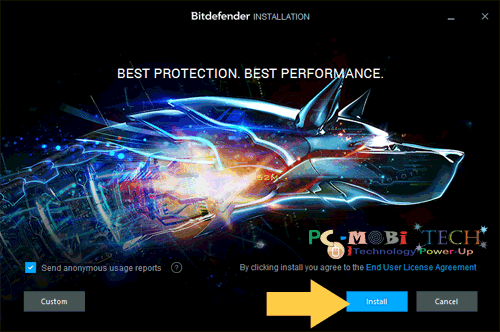 Once you have completed the Bitdefender installation process, the next step is to register and activate the software. However, it's worth noting that this process requires an internet connection. If you find yourself without an internet connection, don't worry. You can still activate Bitdefender by using your smartphone's internet connection or by borrowing a friend's phone. Simply connect your PC to the internet through your phone, activate Bitdefender, and enjoy the peace of mind that comes with top-notch antivirus protection.
To activation, Bitdefender 2022 online and get 90 days free trial license read this post: How to register & get Bitdefender Total Security for 90 days free trial.
Please Report if download not working.