As in my previous post, I had explained that offline download and Installation of Bitdefender Total Security, Internet Security, Antivirus Plus 2022. But when you want to activate Bitdefender 2022, then can't do that. Because you will need Internet on your PC for the registration of Bitdefender Total Security, Internet Security, Antivirus Plus. So here I'm going to share how you can register online and can get free 90 days trial.
For downloading and installing instructions, Must read this post: Bitdefender offline download and installation.
How to Register Bitdefender 2022?
Before registering Bitdefender product, you'll need to create a Bitdefender account Click here to go on Signup page. On the signup page enter your first name, second name, email id and password (password must: include capital and small characters, contain at least one number or symbol and be at least 8 characters long). After filling all the information click on Create Account button.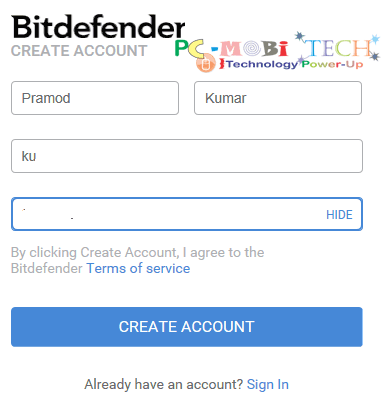 After sign-up, an email verification message will be sent to your registered Email address which you have entered in the signup form. So go to your email account and confirm Email using Verify now.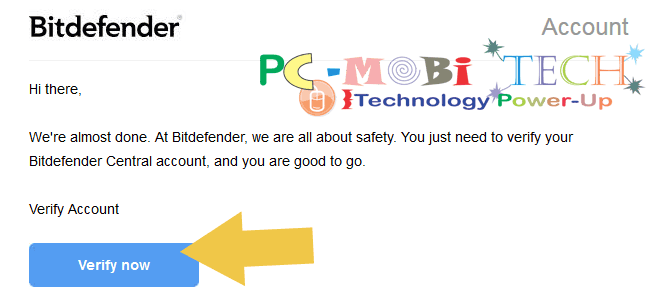 And you have successfully registered and activated your Bitdefender account.
How to get Bitdefender 2022 90 days free Trial?
After registering Bitdefender Multi-device account time is now how to get 90 days free Bitdefender Total Security Multi-device trial license. To getting free 90 days trial license, Go to this page
On the page, enter the same Email-Address with which you have registered Bitdefender account and tick the I'm not a robot checkbox & verify you are not a robot. After this click on GET IT NOW button.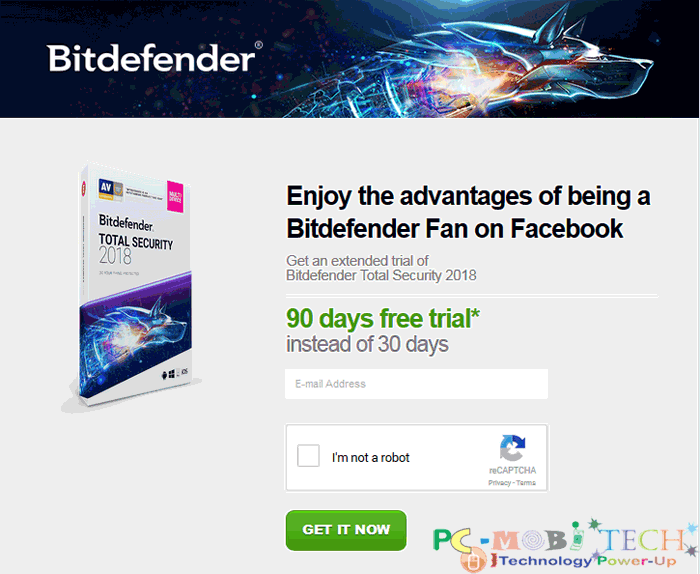 And now again open your Email account and verify your 90 days free license subscription using INSTALL BITDEFENDER button.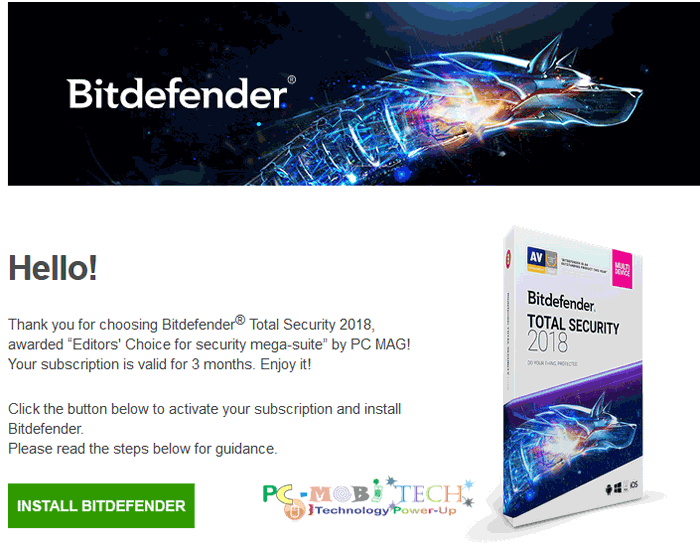 All done!
Start now Bitdefender on your Device, if you have already downloaded and installed and connect the PC to the Internet. You will see the login form. Login with your registered email id and password. And your Bitdefender 2022 free license for 90 days has been successfully activated on your PC.
I hope, this tutorial will help.
Also See: