Do you want to delete / remove / deactivate one of your Twitter account? As you have decided to get rid of your Twitter account, here we are sharing easy steps that will help in complete deactivation of twitter account.
Download Twitter Data Before Deleting Account
Before deleting or deactivating Twitter account, if you want to download your twitter account data, then follow these steps:
First Visit Twitter Account data page: Click here to go.
At the Your Twitter Data page enter the account password and click on the Confirm button.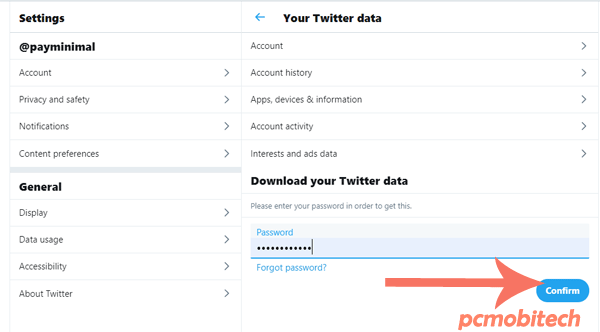 Once you enter the correct password, you will see Download an archive of your data page. Here you will have to first click on the Request archive button.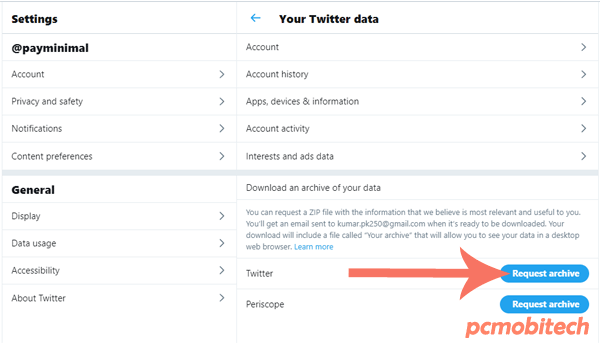 And after that Twitter will start archiving of your twitter data and when archive is ready for download, twitter will send an email to your registered Email account.
As soon you receive the email, open it and you will get a Download link of your twitter account data. click to open. Or you can go to again same Download your Twitter account data page.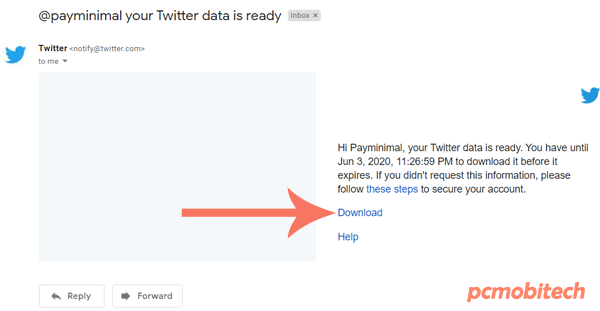 And you will see Download archive button, click on the button and download your data into your Computer.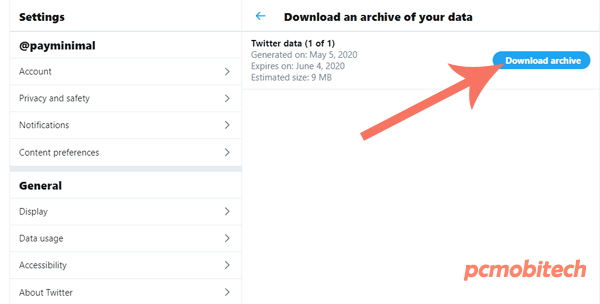 You May Also Like:
Delete/Remove/Deactivate Twitter Account
Now, check follow these steps to remove your account:
Open Twitter account page and click on the More option, which is available at left options page.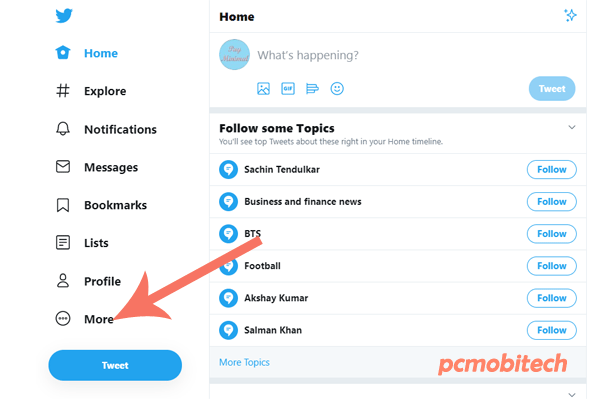 When you click on the More option, a menu will open, from this choose Settings and privacy option.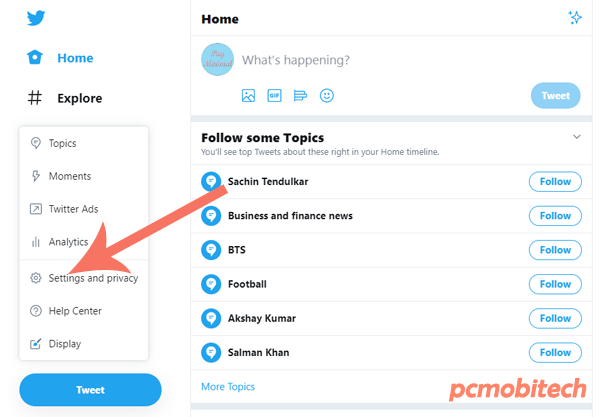 After that click on the Deactivate your account option, which is available at last.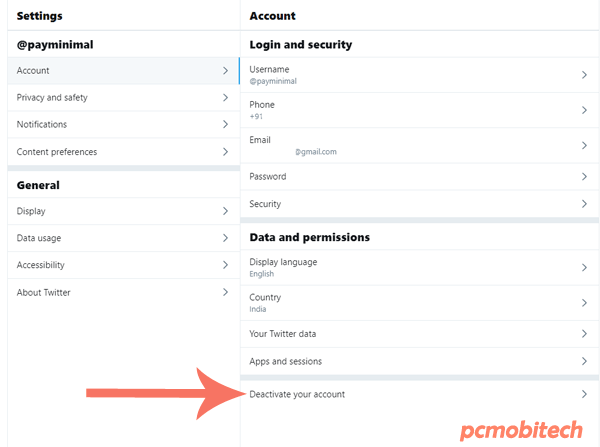 At next page you will see some information related to deactivation of twitter account, Please read carefully before proceeding next. To continue click on the Deactivate.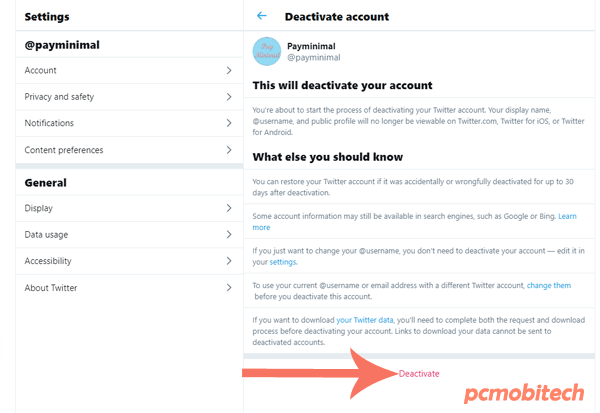 Next, you will have to verify your current password of twitter account. Enter the password and click to the Deactivate button.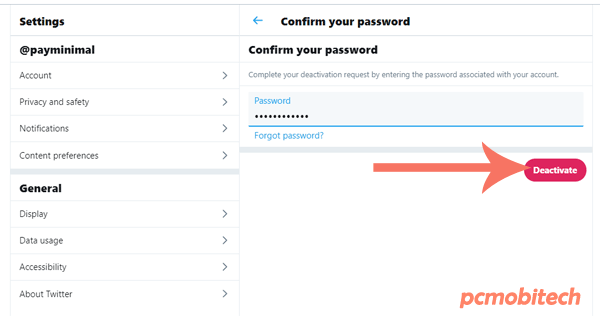 Now you will see Message: your account is deactivated. It means you have successfully followed all the steps and your account has been deleted from Twitter.com.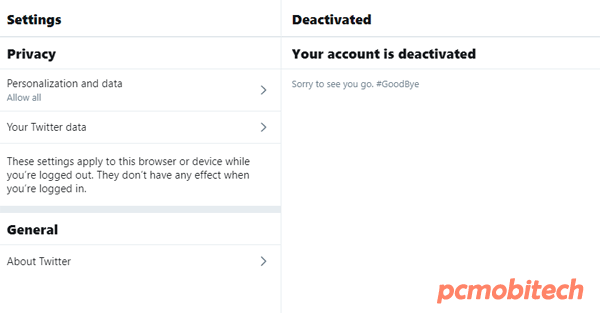 Please Note: After deactivation of Twitter account, your account can be activated again within 30 days, Once 30 days passed, the account can't be recovered or restored.