Do you know If you have lost your Windows 10 Laptop or Someone has been stolen it? It can be easily tracked or found online. When you are on a journey and going one place to another via Bus, train and other vehicles. During the journey, if you forget our stuff then you can't get back. Same as if someone steals your Laptop then this will not come back to you until you are not so lucky
But now Laptops are coming with GPS tracking system. So if you have a Windows 10 installed in your Laptop & tracking system is on then its location can be identified using Microsoft account.
After reading above paragraph, you're feeling very happy. But wait before start tracking your phone online you'll need to know these things:
Your Laptop must be signed in to Microsoft Account.
Windows 10 Find My Device option must be turned on.
Your Laptop must be connected to the Internet.
So before activation, your laptop should be connected to Microsoft account and for this, you'll need to Sign in to free Microsoft account. If you've already signed in to Microsoft account on your Windows 10 Laptop then skip this step. Otherwise, create a new account.
Also Check: How to configure domain email account with the Windows-10 mail app.
To Create a new account Go to Settings >> Accounts and follow the steps to signup for free Microsoft account and when you sign up is completed follow the steps below to activate Find My Device.
How to activate Find My Device on Windows 10 Laptop?
If your Windows 10 device is already signed in then you can easily activate Find My Device option. For the activation type Settings in the Windows 10 task search bar and hit enter.
Now you'll see SETTINGS, here click on Update & security option.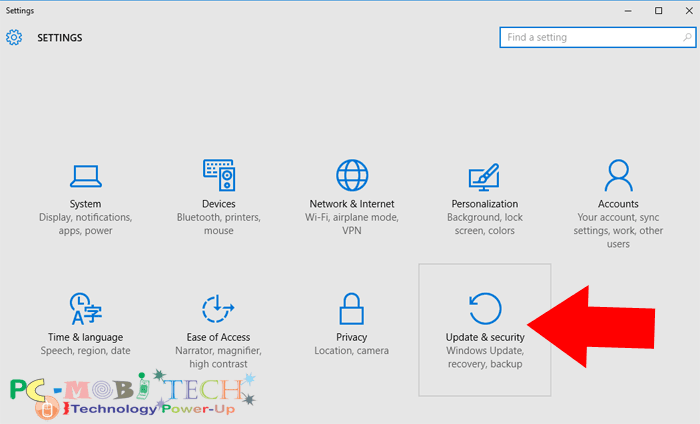 In the UPDATE & SECURITY option, click on Find My Device option from the left pane.
You'll see Find My Device Windows, here check Find My Device is Off or On. If it is Off, then click on Change button.
A small Save my device's location periodically screen will appear. Click on Toggle button to turn On Find My Device option.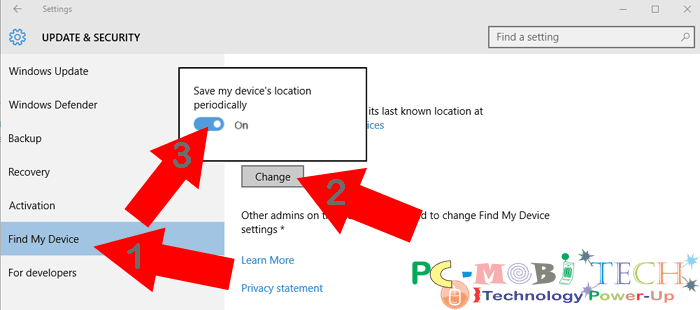 Now Find My Device feature has been activated on your Windows 10. And in the Future If you loose your Laptop then you can find the Laptop location using below method.
How to find location of your lost device
After losing your Laptop login to your Microsoft Account. Go to the login page: https://account.microsoft.com/devices and log in with existing ID, which you have enabled on your Windows 10 Laptop. And after login click on the Find my device option.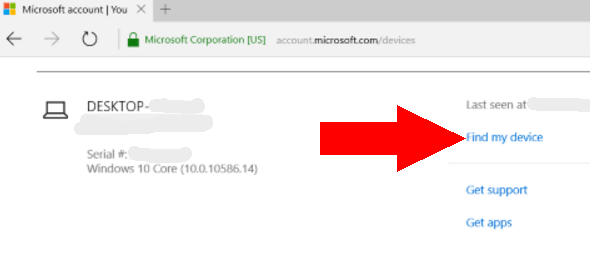 As you click on the Find my device option. You'll see your device location on the Map.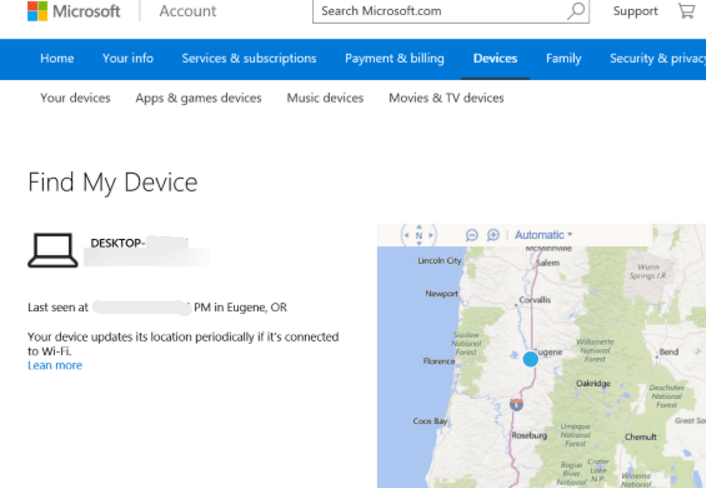 Image Credit: HowtoGeek.com.
Find My Device is a good feature on the Windows 10, but the options are limited because this will not be worked well as your Smartphone does. Your Laptop can be only tracked if it is Turned on and connected to the Internet. But as you know in the Smartphone Internet data connection is always On and if it is not On, then we can send an SMS to enable this. So you can easily track, Ring and wipe our smartphone in case has been lost. But for Windows 10 you can't do that.
Also Read: