Are you looking for a best free Windows-based Android Emulator program which can run all your Android apps and games on Windows 7, 8, 8.1, 10 and 11 PC? Then you have come to the right place because here I'll share top 5 Android Emulators that you can install on your Windows 32bit and 64bit Computer.
Android Emulator programs provide a platform on your Windows computer where you can run Android Apps without any problem. There are many Android Emulators programs available to download but mostly comes with lots of bugs. And when you install Android apps then you get many errors, so install only best one which can run apk files without giving a single problem.
So in this article, I'll share only those free top 5 free Android Emulator programs for 2023 that allow you to install Android apk files and can play Android Games on PC very smoothly.
Top 5 free Android Emulators for PC
BlueStacks: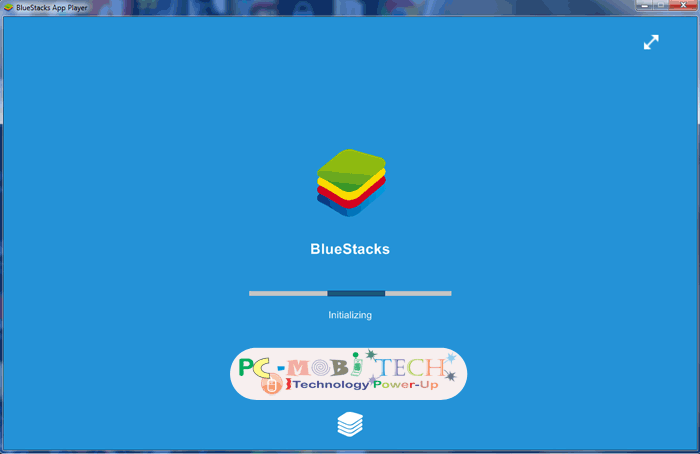 When we think to run Android apps on PC then always first prefer to use BlueStacks. It is commonly used in Worldwide and most trustable Android Emulator program. It is freely available to download for Mac and Windows PC.
Some key features:
Easy APK installation with Bluestacks offline installer.
You can easily install apk files from backup without starting Bluestacks.
Fully supports Google Play Store.
~Download Latest Bluestacks offline Installer from official Site for Windows XP, 7, 8, 8.1, 10, 11
Andy (Andyroid):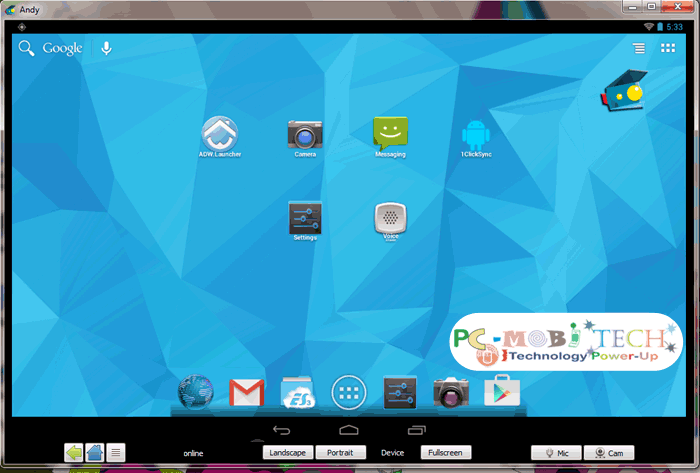 AndyRoid is another best free Android Emulator program that comes with some unique features which you can only get with AndyRoid. Its primary function is you can make synchronous your PC & Mobile to each other. And Your Phone can be used as a remote controller.
You will feel like you are playing on a Gaming Console and your phone will react as a Joystick. Andy also supports the ARM, so you can easily install any Android app on Computer Desktop. It runs on VirtualBox Virtualization software, so It needs minimum 2GB+ ram (Recommended 4GB) to run the Android System properly on PC.
Some Unique features:
Provide unlimited storage memory.
Connect your Android phone to PC and control the apps & games directly from your phone. So you can enjoy 3D games with full multi-touch & motion sensor support.
Always supports Latest Android OS.
Desktop Notifications supports.
100% apps compatibility.
~Download AndyRoid -Andy Emulator for windows XP/7/8/8.1/10/11~
KO Player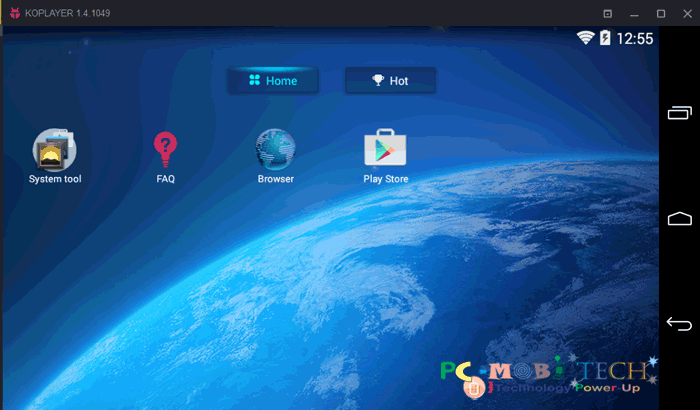 KO Player is also an excellent free Android Emulator. KOPlayer system based on x86 architecture and supports OpenGL & hardware acceleration, It is specially built for the gamers, so if you are a hardcore gamer, then you'll feel more pleasure with faster & smoother gaming experience.
Some Advanced Features:
Streamlined Controls by Keyboard Mapping
Supports Multiple Accounts Simultaneously Online.
Advanced capability to record game videos.
Crisp Display support on HD Computer screens.
Comes with integrated Google Play Store.
~Download KO Player for Windows 11/ 10 / 7 /8.1 (32-bit & 64-bit)~
Check this:
Droid 4X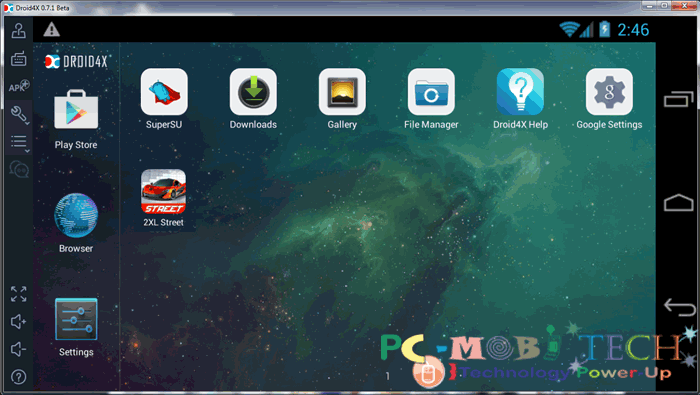 Droid4X is the best alternative to above provided Android Emulators, It is freely available for everyone means for users and as well as for Developers. It also supports Phone Remote control option, so you can use your phone as a joystick.
Some salient features:
Supports Google Play Store.
You can also take screenshots.
Full-Screen support.
Speedy performance.
Synchronous folders between Android host and PC host.
~Download Droid4X Android simulator for Windows 7/8/8.1/10~
Nox App Player: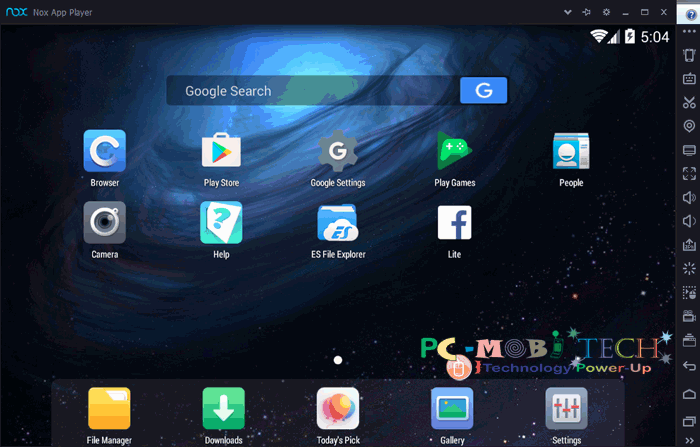 Nox App Player is another best alternative other emulators because if you want high performance when playing games, you can use this emulator. But the only drawback is you'll need minimum 2Gb ram on your PC to run your Android apps without lagging on Nox App Player.
Nox App Player Some Good Features:
Integrated Google Play Store.
Multi Windows Support.
Drag & Drop APK installation.
You can customize CPU, RAM, and Screen resolution with Nox app player.
One click Root & Unroot on-off button.
You can take snapshots of playing screen.
Record Videos option.
GPS Support.
Ability to specify the CPU Processor & Ram size! Which is great for gamers & app-testers to check resource usage.
Gaming support with Keyboard mapping for touch input.
~Download Nox App Player HD for Windows 7 / 8.1 / 10 (32-bit & 64-bit)~
I have provided best free Android Emulators for Windows PC. These are free emulators for PC. But with Bluestacks, you'll face a little problem, because Bluestacks automatically installs many unwanted games without asking any permission.
So if you face such problem and don't want the download to those unwanted games, then you can try Bluestacks Moded version (Working with Windows XP, 7, 8, 8.1) or read Bluestacks-How to Stop Unwanted games download automatically. Or if you have any suggestion or question related to the article, please share with me.