Instant Messaging giant WhatsApp has included a new end-to-end encryption security feature. This secures all of your messages & calls with 256 bit encryption code. Its mean, now you and your friend where you are sending your messages, only can see. WhatsApp servers, cyber criminals, hackers and law-enforcement agencies will not see or listen what you are sending. This is a great security feature and protect your privacy at the peak level.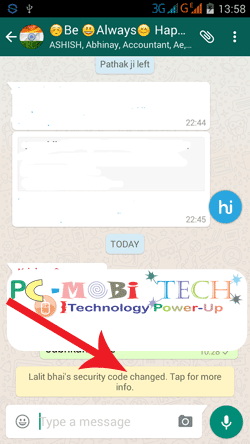 And when your friend changes their mobile number or reinstall the WhatsApp instant messenger, then you will see a notification message in the friends chat or group chat window. eg. "Friends name" security code changed. Tap for more info. These messages will remind you to re-sure that you and your friends are using latest version of WhatsApp or not. Because the end-to-end Security will only work, when you and your friends are using latest version of WhatsApp. So these notifications are good for your security. If you want to receive these types of notifications messages then you can enable in Security Settings.
Enable & disable WhatsApp Encryption notifications?
You can enable or disable WhatsApp Encryption notifications (Show Security Notifications) messages by following point:
Open your WhatsApp & in the Chat window tap on top right 3 dot menu, A menu will appear then choose Settings from the menu.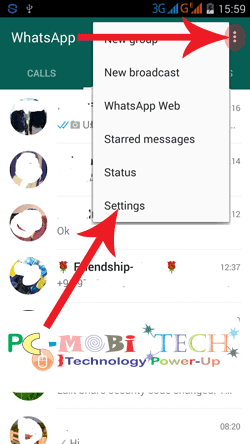 In the WhatsApp Settings tap on Account option.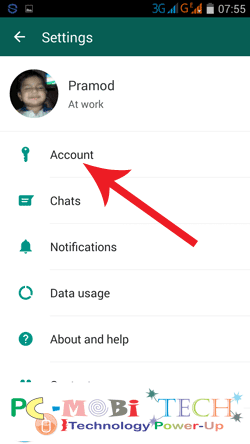 In the Account settings tap on Security option-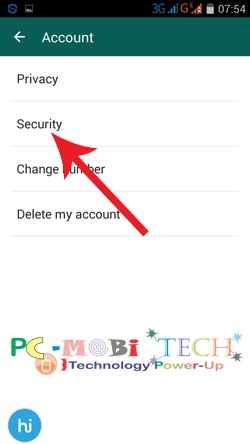 Now tap on Show security notifications toggle button to enable or disable that you want. If this toggle button is in green color then it will in enable mode & you'll receive Security notifications and if it is in grey then disable mode.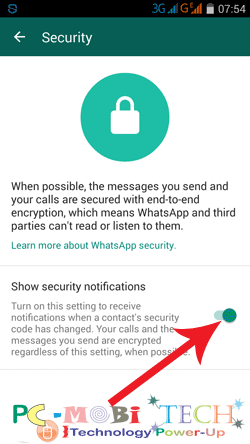 That's it, now you have been successfully enabled or disabled WhatsApp Security notifications messages.
Also see: