Are you thinking to purchase NordVPN Premium, but having some questions into your mind? If yes, then now your all of the queries will be cleared today because NordVPN is now offering a 30 days risk free trial of its Premium VPN service. So try the NordVPN Premium free for 30 days and see how it will work for you.
NordVPN is a world leading VPN service, which has 5200+ servers in 60+ countries. They work really hard to maintain the name in the Top VPN service providers list. However their VPN plan always looks cool, even when they provide top notch VPN service and you'll not find the similar price at many other VPN Providers.
How to Activate NordVPN 30 Days Trial?
NordVPN Free trial can be grabbed with some different ways but here I'm sharing simplest, However first, you will have to select any validity plan and will need to pay according to that. But it is 100% money back guarantee offer, So you can seamlessly keep enjoy the 30 days trial, and if you don't want continue use the NordVPN premium subscription then within 30 days you can ask them for full refund and they will return without asking any question.
To activate the NordVPN trial, First go to the NordVPN trial offer page, use following link to reach the page:
Once You land on the trial offer page, just click on the Get Free Trial button and it will automatically scroll the page a bit more.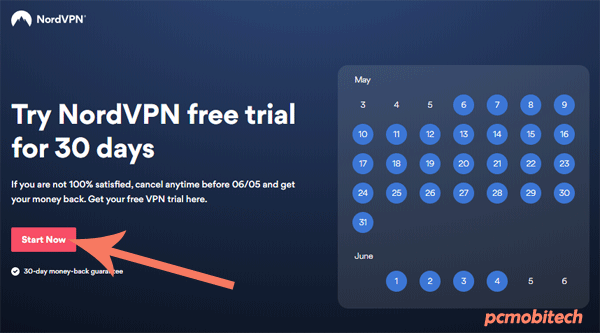 And you will redirected to Plan Selection Page, here selected your appropriate plan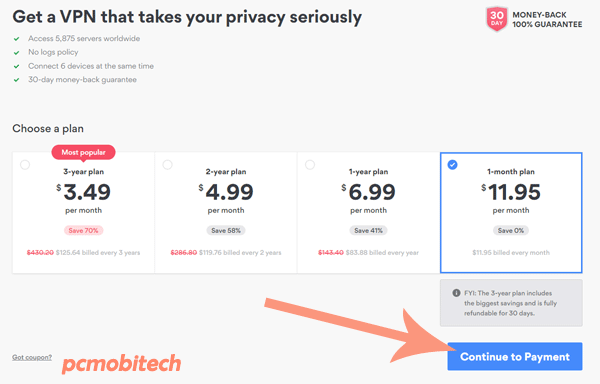 Next Select the payment method, I like the PayPal payment because I don't need share my card detail everywhere. However, you are free what method you feel safer to use. Here I'm using PayPal method, so just filling the my email id with which I want to signup NordVPN 30 days trial. After filling the Email account click on the Continue button.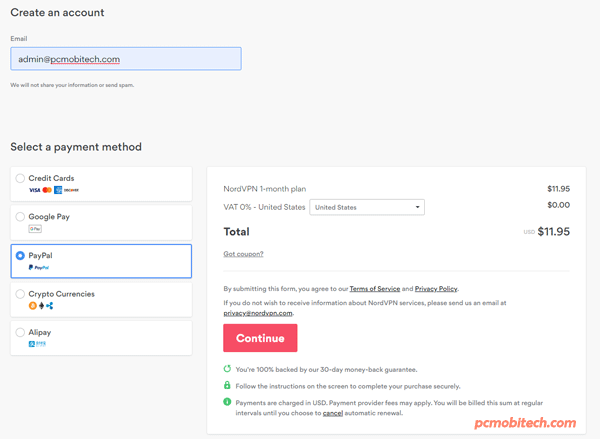 When you click on the Continue button, Nordvpn payment page will try to connect with PayPal and you will see Paypal button on the page, to continue click on the button.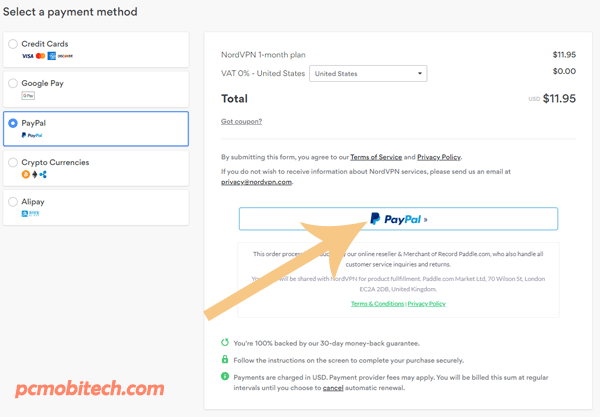 When you click on the button, you will be redirected to PayPal Payment Gateway, and then enter the your Paypal account email and password, after that click on the Log In button to continue.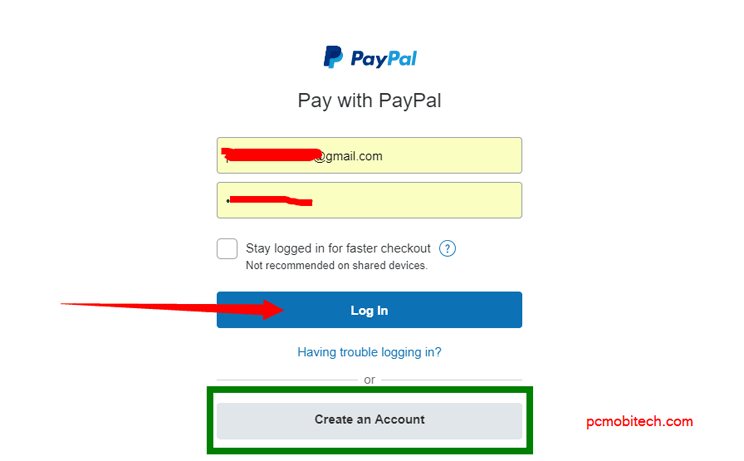 If you don't have PayPal account and want to sign for free, click on the Create an Account button. Or you can follow our instruction to get a free PayPal Individual account.
After login, PayPal Agreement page, Click on the Agree and Continue button.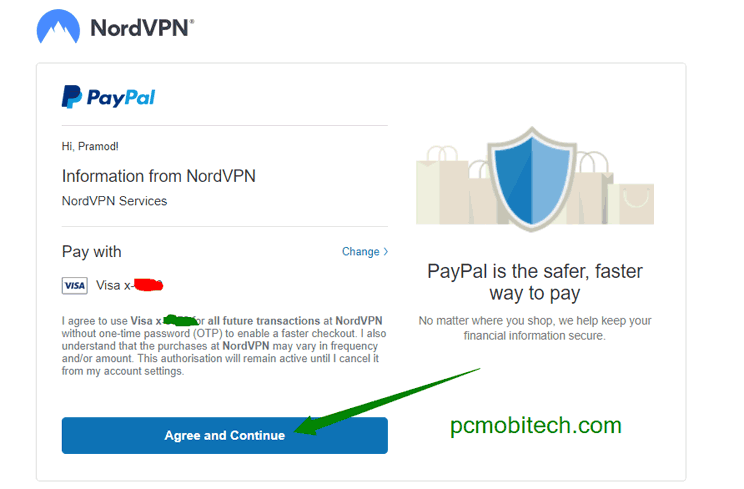 Your payment has been succeed, and you will redirected NordVPN VPN site and following message will appear on the screen: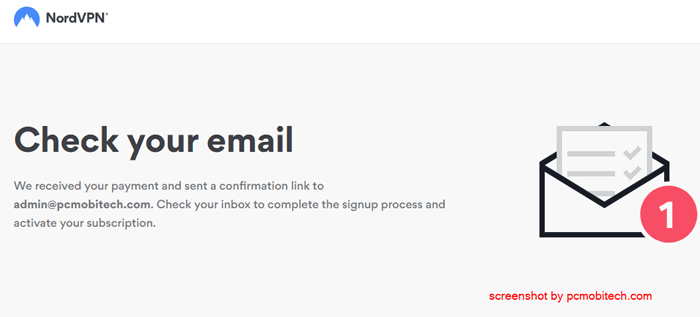 Now an email has been sent to your registered Email ID. So go to your Email account and follow the instruction given in the received email to complete the signup.
Download NordVPN Apps
Once your account creation completes, Download & install NordVPN apps on Windows, Mac, Android, iOS Linux, and routers. After that enter the Email id and password to connect software to the NordVPN servers and enjoy the free trial.
Please Note:
One thing you'll need to remember, keep continue using 30 days money back grantee offer and if you found that NordVPN is not giving what they have promised, Then immediately ask for the refund, they will refund full amount of money which has been deducted from your account and will received within 7 days.
Also Check:
NordVPN is one most popular VPN service. All of its servers are highly optimized and can easily unlock most popular streaming services that GEO restricted the content, eg: Netflix, Amazon, Hulu, HBO, etc. It will always fulfill your requirement, so after purchasing the premium plan, you will never be disappointed with it.