Ringing Bells has changed their booking process for Freedom 251 smartphone. The company probably had no idea that this would be such a large number of registrations.Because of this The Ringing Bells company changed their Freedom 251 booking process. Now you can book only one unit with one user email Id.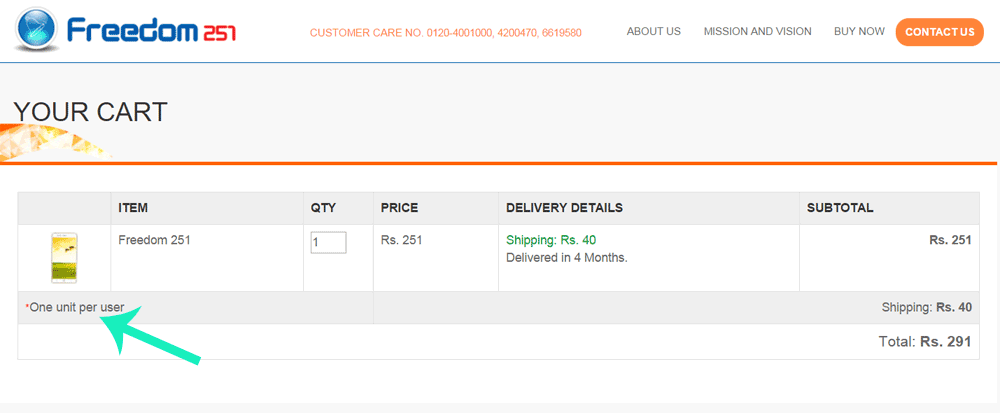 And also they have changed their payment process, After registration they will send you a payment link for Freedom 251 mobile phone within 48 hours. After that you can pay for Freedom 251 by clicking on Payment link in your Email ID.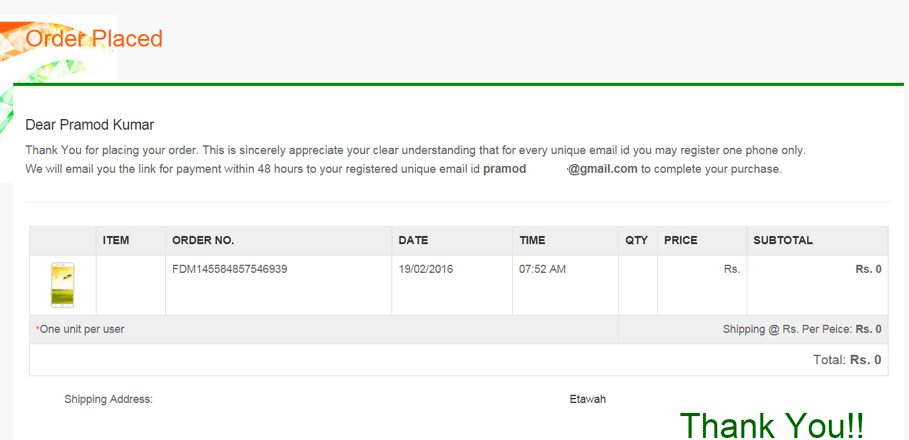 I do not know what the strategy of the company. Pay through the website process, why they are not able to handle properly. When you are unable to register yourself correctly. So how will the Freedom 251 smartphone.
Read this: Ringing Bells Freedom 251 booking Fraud.
Update:
Booking Closed notice on 20-02-2016 at 2.15 pm Freedom251.com
Ringing Bells closed the booking for Freedom 251 smartphone in this phase 1-

Notice on the site:
Dear respected customer,

We are humble and extremely grateful for your overwhelming response and trust. Respectfully this is to advice that the response far exceeds the number that we had expected and therefore we are now closing the invitation to bookings in this phase 1.

We appreciate and acknowledge that we may not have been able to meet the needs of all but will definitely look forward to serving you again in the next phase.

Many thanks once again and pranam.

Jai Hindi!!
Update: Ringing Bells claimed, they will be delivered Freedom 251 Smartphone from 28 June 2016
Final Update: Freedom 251 mobile was a big online fraud and Ringing Bells general manager arrested by police.