Hello friends! In my previous post, I shared tips on how to block ads and enhance your web browsing experience using UC Browser. Today, I will be focusing on Firefox for Android and explaining how to block all ads on this platform as well.
The most popular ad-blocking addon for Mozilla Firefox and Google Chrome is AdGuard AdBlocker, which can help you surf the web without being bothered by annoying ads. AdGuard AdBlocker is highly effective and blocks banners, pop-ups, video ads, and other intrusive ads that may appear on popular sites such as Twitter, Facebook, YouTube, and Daily Motion, among others.
Additionally, AdGuard AdBlocker also blocks some tracking and malware domains, providing a comprehensive solution to enhance your online privacy and security. With Adblock Plus, you can enjoy a faster, smoother, and more streamlined browsing experience without being bothered by unwanted ads.
How to Block ads in Firefox browser Android?
Firefox is world most popular browser. It is faster than more, if we use with AdGuard AdBlocker, now AdGuard AdBlocker available for firefox android, but it is not available on Google Play. You can download it from Mozilla Firefox Addon Store. Before downloading this addon you need to enable Unknown Sources option on your android smartphone or tablet.
Read this- How to Enable Unknown Sources Option in Android.
How to download AdGuard AdBlocker For Firefox Android?
It's important to note that Adblock Plus has been removed from Firefox Android, which means that you'll need to install an alternative extension called AdGuard Adblocker to block ads effectively. However, the installation process for AdGuard Adblocker is similar to that of Adblock Plus, and it's just as effective in blocking ads and protecting your privacy.
By following the same steps as before, you can easily install AdGuard Adblocker on your Firefox Android browser and start enjoying an ad-free browsing experience. With AdGuard Adblocker, you can say goodbye to annoying pop-ups, banners, and video ads, as well as protect your online privacy and security by blocking tracking and malware domains. So, if you're looking for a powerful ad-blocking solution for Firefox Android, be sure to check out AdGuard Adblocker today!
1- First go to official firefox android addon store- Click here to go.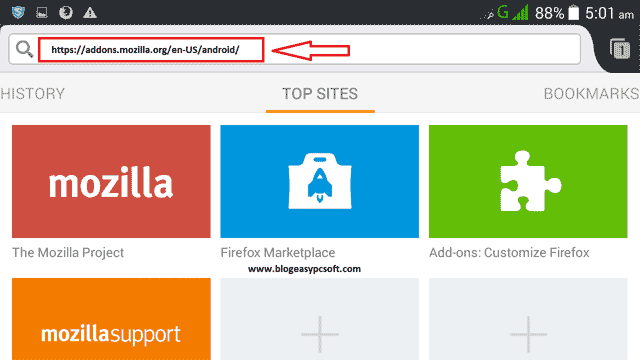 2- In the search box type Adblock then tap on the green search button.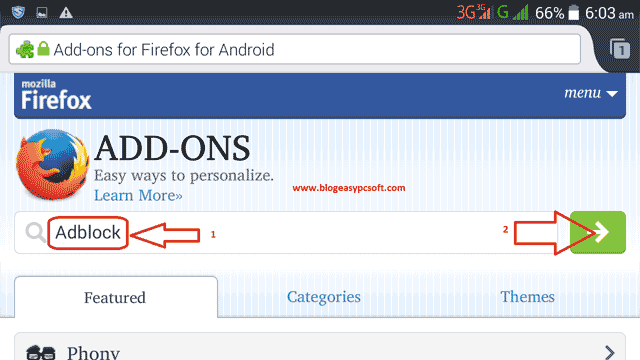 3- Now many Adblock Addons appears in the search result. on the top AdGuard AdBlocker appear, Tap on AdGuard AdBlocker to install. You can also use other Adblock addons to blocking ads but I prefer to download AdGuard AdBlocker because it is most popular, over 913,610 Users uses AdGuard AdBlocker addon.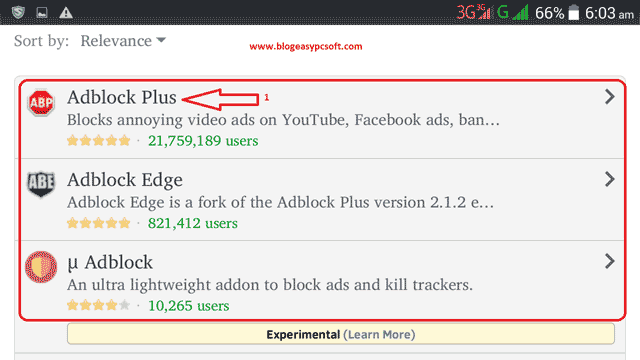 4-Now Tap on Add to Firefox green button to download this addon. Download starts automatically in the background.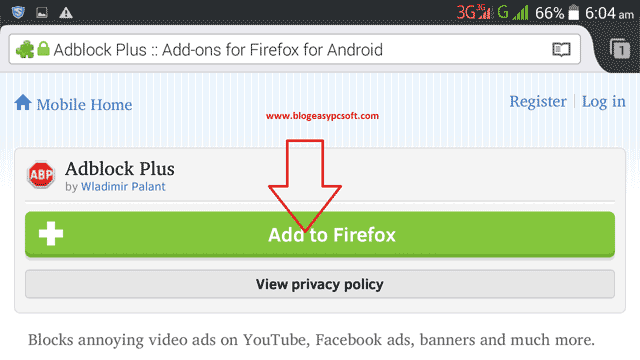 5- After Few moment you will see a notification to installing AdGuard AdBlocker addon & then tap on Install.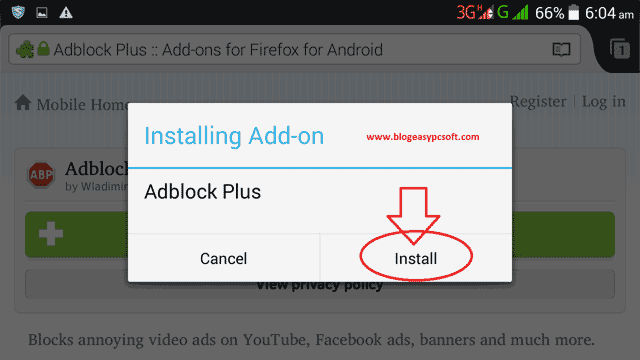 6- Now you have been successfully installed Adblock Plus Addon.
How to disable AdGuard AdBlocker?
Sometimes many websites warn you "Adblock detected please disable Adblocker to watch this site" then we need to disable this addon.
1- Open Firefox & press menu option key & then tap on Tools option.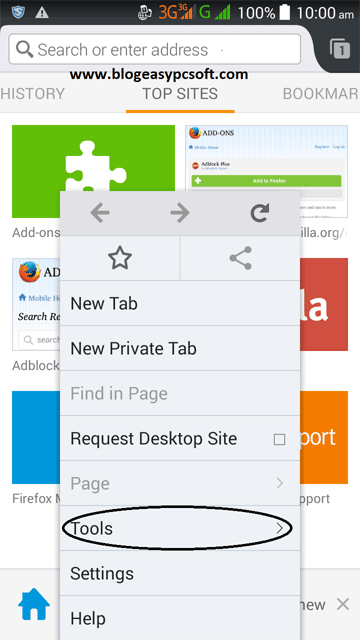 2- Now Tap on Add-ons.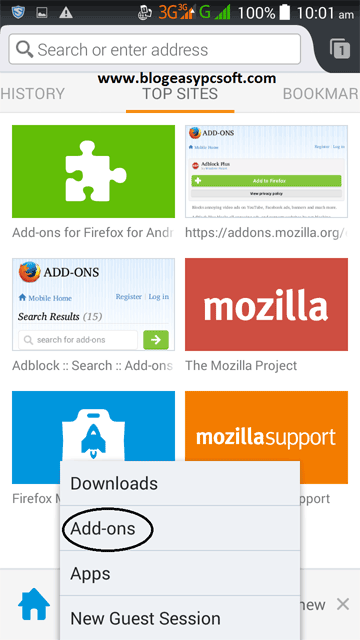 3- In the addons list Tap AdGuard AdBlocker.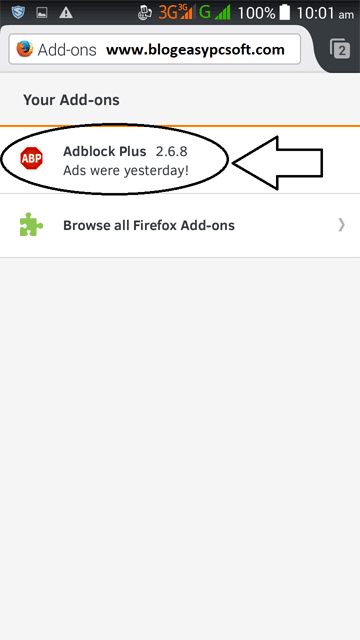 4- Now Tap on Disable to disable AdGuard AdBlocker.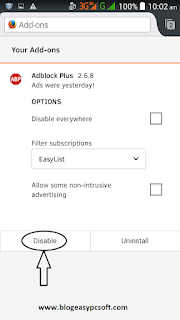 You can follow these steps again when you want to enable Adblock Plus.