DoMobile AppLock is most popular free App locker application for the Android smartphone. The DoMobile Applock is the number #1 apps locking app available for free on Google Play Store. With DoMobile AppLock you can lock all apps including System apps such as SMS, Contacts, Email, Gmail, Gallery, Market, Phone Settings, Calls and any Social Media app Facebook & Facebook Messenger, Vibe Messenger, WhatsApp etc.
The app lock also has some advanced features: Photo Vault, Video Vault, Profiles, Time Lock, Location Lock that can hide your private Photos, videos & protect your privacy.
Don't have Domobile AppLock Download and Install from Google Play Store Click here to go
How to activate DoMobile AppLock?
After installation open DoMobile AppLock on your android smartphone. When you'll open the AppLock then it will ask you to create a password for your locked application. The password needed to unlock the application. After entering the password tap on OK.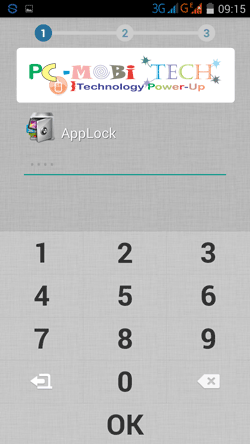 On next you will need to verify AppLock password. Enter the same password again to verify & press OK again.
In the 3rd step Enter an email id. The email id is necessary because if you have forgotten your password then you can unlock apps with FORGOT PASSWORD option & AppLock will send a code on your Email Id after entering the code your apps will be unlocked.
After entering email id tap on Save button.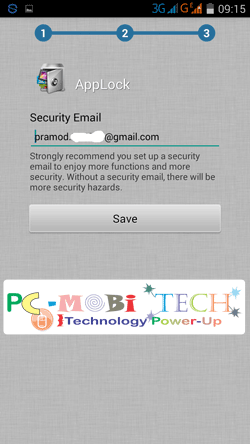 How to Lock apps & Unlock apps?
You can easily lock & Unlock apps by tapping on Lock icon:-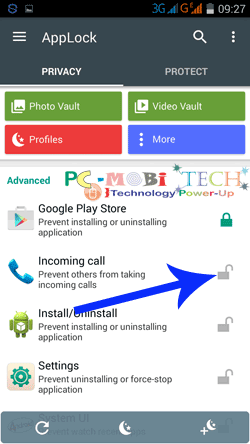 How to unlock apps when you have forgotten the password:
Many times it happens that we forget the password and we can't open locked applications. Then we need to reset the password. and we can easily reset the password using FORGOT PASSWORD option.
To reset the Applock password, open AppLock & tap on the top right 3 dotted menu and your will see FORGOT PASSWORD, tap on FORGOT PASSWORD.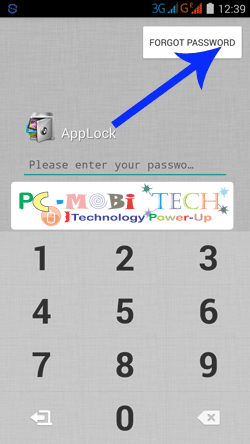 In the Forgot Password option tap on SEND CODE TO SECURITY EMAIL link. (And also make sure enable the DATA is enabled or not if not then first enable it.) Now AppLock will send a code to your Security email. Go to your email id & check code & paste it to Enter the code to reset your password box and after this tap on RESET PASSWORD option.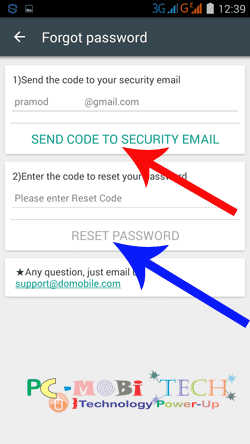 After tapping on RESET PASSWORD create a new password again. As you did first.
Now you have successfully reset your AppLock Password. Any problem & suggestion related to the article.
Also See :