In today's world of computers and the internet, sending and receiving emails is something most of us do every day. If you use a Windows computer, you probably use a program called Microsoft Outlook to do this. While Microsoft Outlook has many useful features, it's not always the best at keeping your emails safe, and sometimes it can accidentally spread computer viruses on the internet.
For those who don't like using Microsoft Outlook or need different features, we've put together a list of 10 other email programs that you can use for free.
10 Best Alternatives to Microsoft Outlook
1. Thunderbird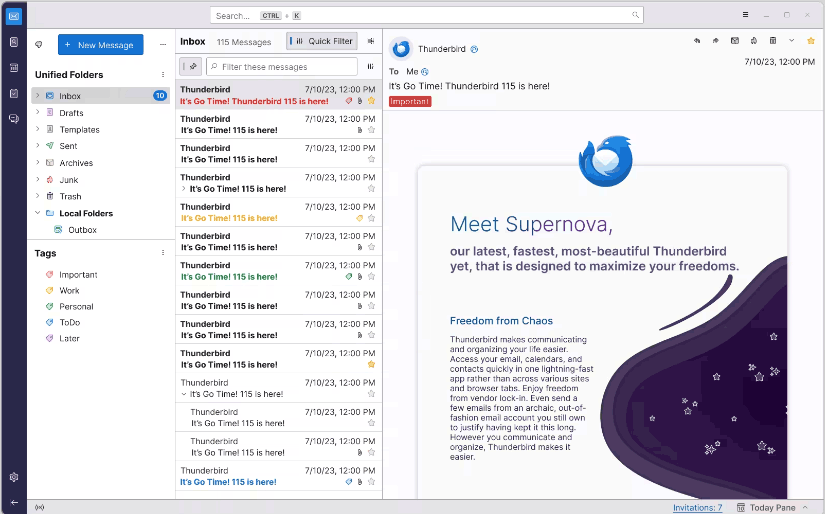 Thunderbird was developed by Mozilla, the same organization behind the popular web browser, Firefox. It was first introduced in 2003 as an alternative to existing email clients, and it quickly gained a dedicated user base. Its name, "Thunderbird," reflects strength and reliability, which are core attributes of this software.
It is an open-source email client that offers excellent features like anti-spam filters and an integrated RSS reader. It's highly customizable, allowing you to manage multiple mail accounts with ease.
2. SeaMonkey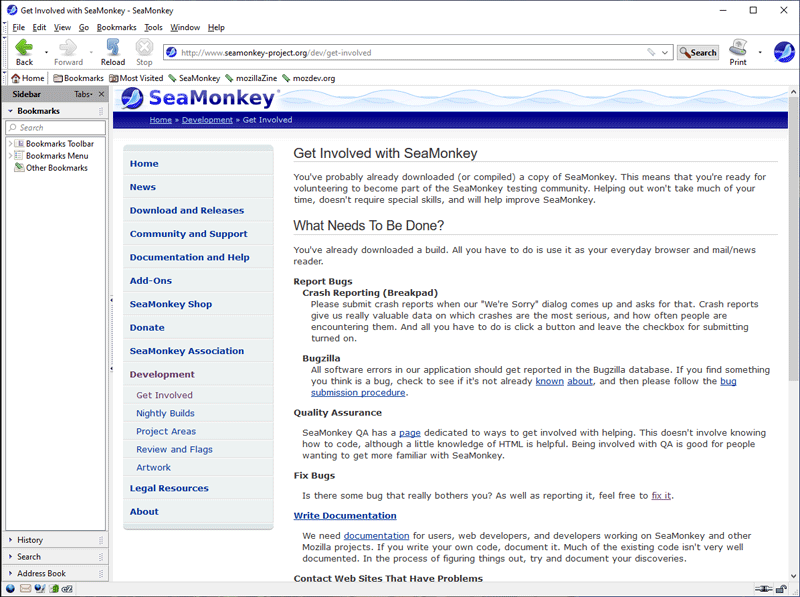 SeaMonkey is not just a web browser; it's a complete internet suite that includes a robust email client. It is an open-source software that supports multiple mail accounts. It features both a web browser and a mail client, making it a versatile choice. You can customize it to suit your specific requirements.
With everything in one suite, you can seamlessly switch between email, web browsing, and more, increasing your productivity. It prioritizes security and regularly releases updates to address vulnerabilities, keeping your email communications safe. You can enhance your email experience with add-ons and extensions, tailoring SeaMonkey to your specific needs.
SeaMonkey works on various operating systems, ensuring you can access your emails no matter your device.
3. Mailbird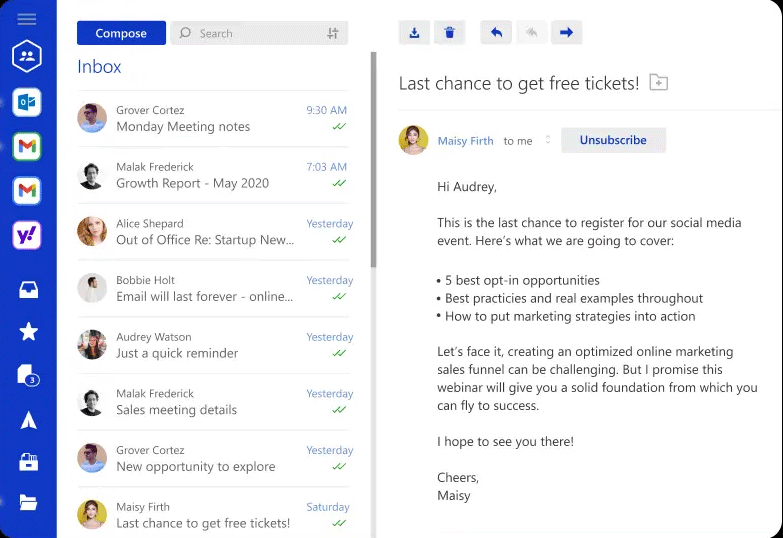 Mailbird is an innovative email client that's designed for both personal and professional use. It distinguishes itself by offering a user-friendly and feature-rich platform to manage your emails efficiently and effectively.
Mailbird brings all your email accounts together in one unified inbox, making it easy to manage multiple email addresses from one place. You can personalize Mailbird's interface with themes, colors, and layouts that suit your style and preferences.
You can connect and integrate various productivity apps, such as calendars, task lists, and messaging apps, directly within Mailbird. It takes security seriously, providing encryption and privacy features to protect your data.
4. Zimbra Desktop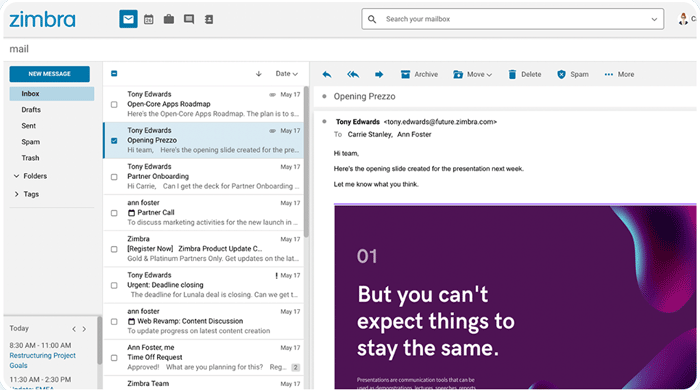 Zimbra Desktop is a standout alternative, as it connects to a wide array of services, including social networking sites like Twitter and Facebook. It also supports integration with other email hosts like Yahoo and Gmail.
Zimbra Desktop provides a single interface to manage your emails, calendar, contacts, and tasks, streamlining your workflow. You can access and work on your emails, calendar, and other data even when you're not connected to the internet, making it an ideal solution for users on the go.
You can manage your contacts and address book within Zimbra Desktop, making it easy to keep your network organized. It includes various collaboration features such as document sharing and task management, making it a versatile tool for professionals and teams. The client places a strong emphasis on data security and privacy, ensuring your communications are well protected.
You May Also like:
5. Proton Mail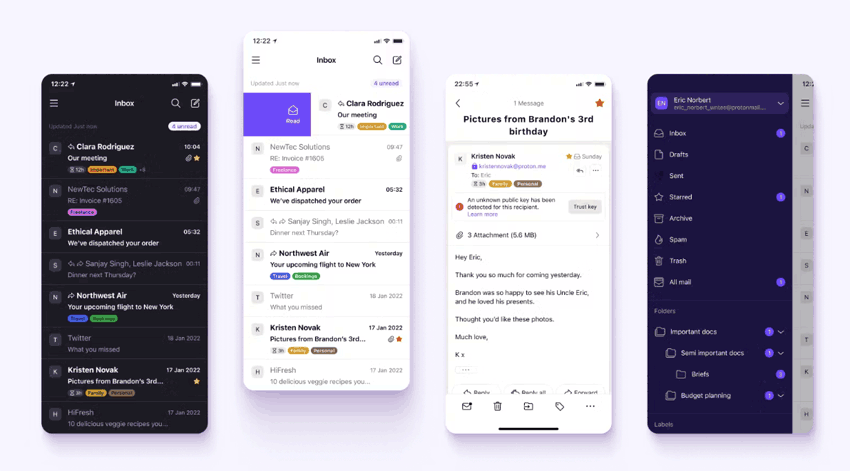 ProtonMail is indeed an email service provider, not a client, and it is a compelling choice for those who prioritize strong security features. This Swiss-based service is open source and employs end-to-end encryption to enhance the privacy and security of your email communications.
One notable security feature offered by ProtonMail is the option to send self-destructing emails. This means that you can set an expiration date for an email, after which it will be automatically deleted from the recipient's inbox, adding an extra layer of privacy and control.
6. eM Client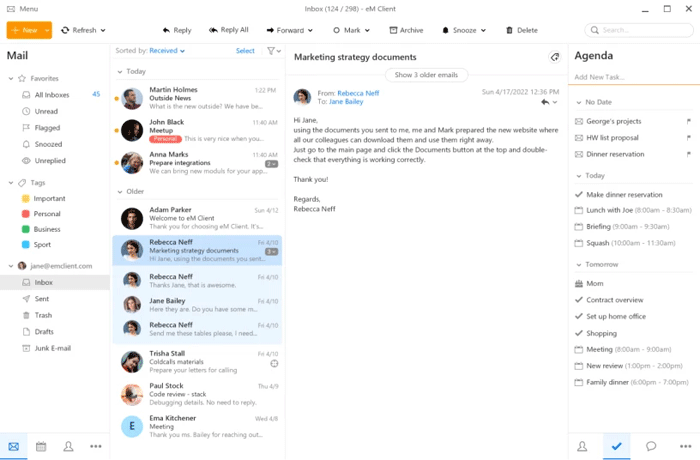 eM Client is a versatile email client available for both Windows and Mac platforms, offering a range of features that are commonly found in email clients like Microsoft Outlook. These features include email management, calendaring, task management, and note-taking capabilities. Its interface is known for its clean and modern design, making it user-friendly and intuitive.
One of eM Client's notable features is its "superfast" search functionality, which extends even to the content within documents like PDFs. Additionally, it provides integrations with popular services such as Dropbox, Gmail, Google Calendar, and Google Drive, enhancing its compatibility with other productivity tools.
When comparing eM Client to Microsoft Outlook, opinions may vary on which is better, as it often depends on specific user preferences and needs. eM Client does have certain advantages, including a free version available. However, it's important to note that the free version comes with limitations, such as the ability to use it with only two email addresses, and it relies primarily on user forums for customer support, which may be less comprehensive than the dedicated customer support provided by some other email clients.
7. Claws Mail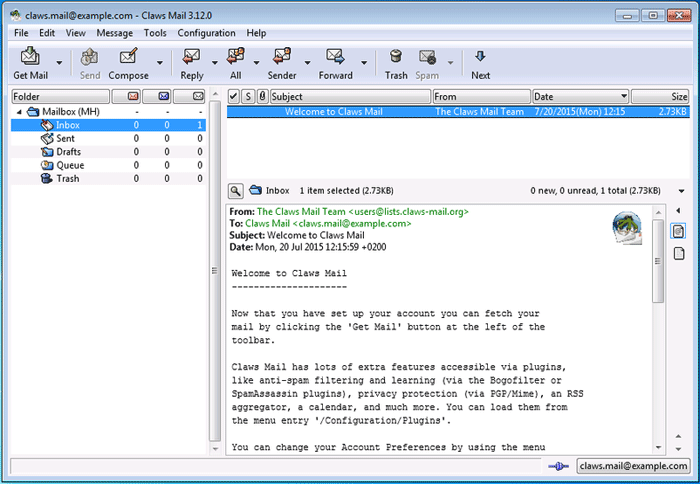 Claws Mail formerly known as Sylpheed-Claws, is an open-source and lightweight email client designed for simplicity, speed, and functionality. It's known for its no-frills approach to email management, making it a preferred choice for those who want a streamlined experience.
Claws Mail is designed to be minimalistic and efficient, ensuring that it opens quickly and performs well even on older hardware. The client provides a clean and straightforward user interface, making it easy for users of all levels of expertise to navigate.
its functionality can be extended through various plugins, allowing you to add features like encryption, spam filtering, and more. It supports importing and exporting emails, making it easy to migrate from other email clients or back up your data. While being lightweight, Claws Mail takes security seriously and provides features for encryption and secure authentication.
8. Pegasus Mail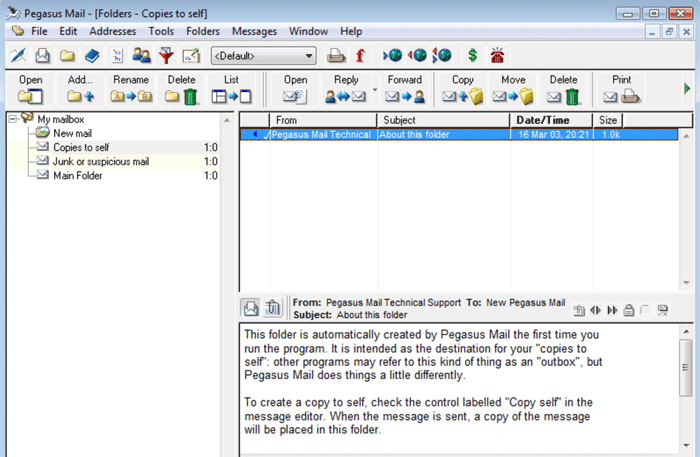 Pegasus, also known as Pmail, has a unique history as one of the earliest PC email systems dating back to its creation in 1990. It was originally designed for use on the now-defunct NetWare server operating system. Despite its long history, it has evolved into a Windows-only email client and is still being maintained by its original creator.
However, for most users, the familiarity, integration, and feature-rich nature of Microsoft Outlook and other popular email clients may make them more attractive options. Pegasus, with its legacy status, may find its niche among users who have specific preferences or requirements for their email client, but it might not be the first choice for mainstream email usage in the current year.
9. Apple Mail + iCal
Apple Mail, also known as Mail, is Apple's email client for macOS. It provides a user-friendly and efficient platform for managing your email communications. For Mac users, Apple Mail is the default email client. What's great about it is that it allows you to shift your calendar functions to distinct applications and easily reorganize events using a simple drag-and-drop feature. It also integrates with Zimbra and Evolution email clients on Apple systems.
Apple Mail aggregates all your email accounts, including iCloud, Gmail, Yahoo, and more, into a single unified inbox, making it easy to manage multiple email addresses in one place. It includes a powerful search function that helps you locate specific emails based on various criteria, such as sender, subject, or content.
You can preview attachments without opening them, saving you time and providing a quick overview of email content. Customize rules and filters to automatically organize incoming emails, such as categorizing them into folders or marking them with specific labels. It also integrates seamlessly with iCal, allowing you to create calendar events directly from your emails, which is especially handy for appointment scheduling.
10. Mailspring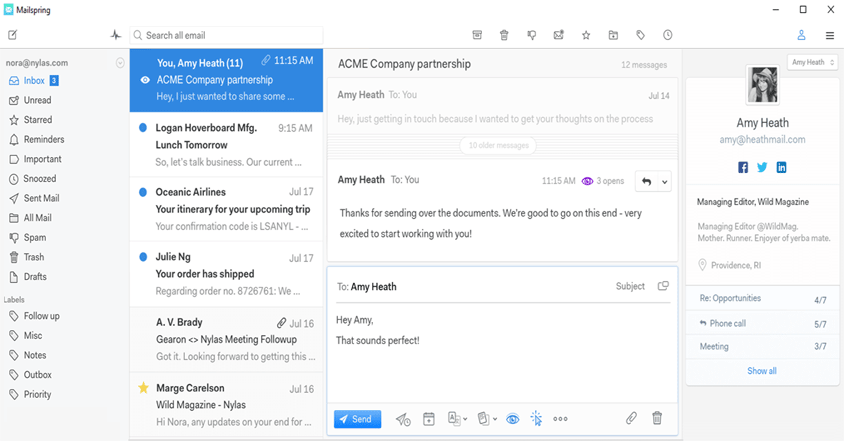 Mailspring, a versatile email client compatible with Windows, Mac, and Linux operating systems, boasts a user-friendly interface that operates with swiftness surpassing Outlook.
This sophisticated platform presents an array of layouts and themes, affording users a myriad of customization options.
Mailspring introduces the captivating feature of activity monitoring, ensuring that you receive immediate notifications when your correspondents peruse your electronic missives. Additionally, the software incorporates link tracking functionality, providing insight into the individuals scrutinizing your hyperlinks.
The complimentary edition of Mailspring extends the privilege of linking up to four distinct email accounts. Nevertheless, it omits some of the more extravagant functionalities found in the realm of electronic correspondence, such as the coveted read receipts and the convenient ability to defer email delivery.
These are 10 Microsoft Outlook alternatives you can explore if you're looking for a reliable and feature-rich email client that's not Microsoft Outlook. Each of these options has its own unique strengths, so you can choose the one that best suits your needs and preferences.
Conclusion
Selecting the right email client is crucial for efficient communication and productivity. While Microsoft Outlook is a popular choice, these alternatives offer a diverse range of features, ensuring that you find the perfect fit for your email management needs.