Are you using any Xiaomi MIUI 9.5 Android Oreo Based Smartphone such as Mi Redmi Note 5 Pro? And want to block Internet access to single or multiple apps? Then here I'm sharing a step by step guide, which will help you to restrict Internet data to any app including WhatsApp, Facebook, Instagram, Twitter, WeChat and many more.
In the Android Oreo 8.1, Google made many good changes, one of its change is controlling Mobile data and background data option. So, on the Android Oreo Based device, background data usage can be managed much easier than before. Recently Xiaomi released MIUI 9.5 OS update for Mi Redmi Note 5 Pro devices which are equivalent to Android Oreo 8.1 OS and So If you're using Redmi Note 5 Pro or any Mi device which is running on MIUI 9.5 OS, this trick will 100% work for them.
Blocking Internet on Xiaomi Android Oreo Phones
So if You want to disable the Internet to specific crazy apps that are eating unwanted mobile data. Even when you're not using them and still running in the background then follow these simple steps: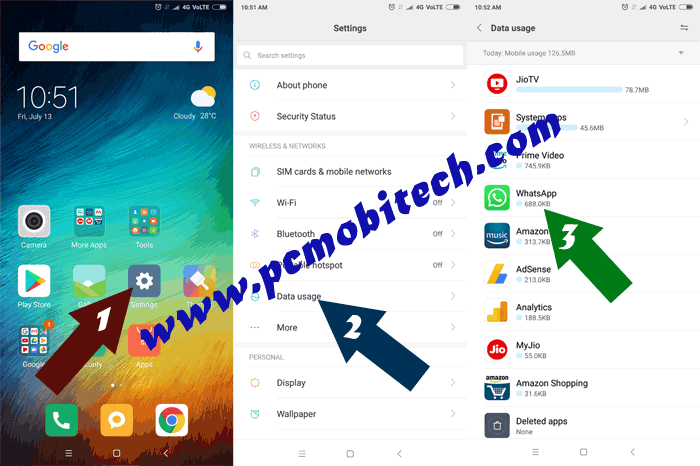 Open "Settings" into your Xiaomi MIUI 9.5 Android Oreo Smartphone.
In the Settings, you'll need to tap on the Data usage option.
Now, You'll see all installed apps that have used the Mobile Data, WiFi Internet and Background data. Find out your app on that you want to block Internet access. For Example, here I'm going block internet data for WhatsApp.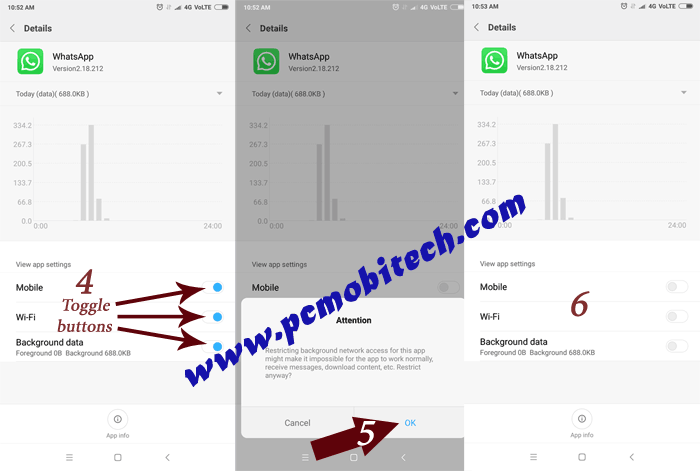 Once you tap on the app, you'll see App details screen. Here you can check the data report which has been used by the app. To block Internet access to the app, you can turn off Mobile, Wi-Fi toggle buttons. And If you want entirely to stop its access to the Internet, also turn off Background data option.
When you disable access background Internet data for then it shows a warning message; it is normal you don't need to panic, tap on OK option to confirm.
Now, System will block Internet data for the app, and it won't use data until you don't enable it again.
I have tried these steps on Xiaomi Redmi Note 5 Pro which is running on MIUI 9.5 OS (Android Oreo 8.1) and the trick is working perfectly for me. However, if you want some suggestion or correction. Please let me know, I will try to solve this.