We always download our favorite Android apps and games from Google Play Store. It is one safest place to get .apk files. But sometimes Google Play Store stops working and gives errors when you open it. One another thing is that when you have locked the Google Play Store with an Applocker program then also you can't download any app without bypassing the Applock security.
So if you're facing any similar problem with Google Play Store and can't download the apps. Then here I'm sharing 5 sources for getting genuine apps for your Android Smartphone.
Install Android apps without Play Store
Basically, I'll not recommend you to use below methods because Play Store is the safest place for Android apps. The below methods will help you when an app is most important for you and it can't be installed via Google Play Store due to errors.
Official app site
This is the first source which I'll recommend, If the app can't be downloaded from PlayStore then check the app availability on official site. It is only safe place where you can get the genuine .apk file. For example, If you can't install WhatsApp Instant Messenger then It is also available on official Whatsapp website.
Apkmirror
It is another most popular major online market place for getting free genuine apps. The apkmirror.com has been started by popular Android News portal Android Police. You can trust apkmirror more than other apk sources because it also includes signature information which you can see by clicking on the link "MD5, SHA-1, SHA-256 signatures".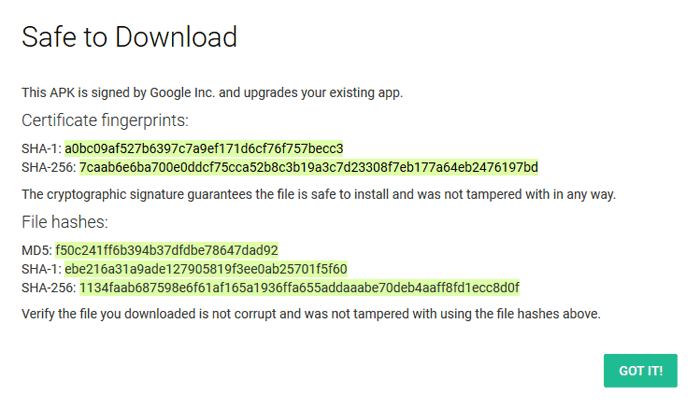 One another thing, It doesn't provide any cracked, hacked or modded application. So the trust level is +1 than other apps downloading portal. But if you found the free app is not available on apkmirror then try its alternative: F-Droid. It is also a free and open source platform to download Android free apps.
App.evozi.com
The apps.evozi.com offers an easy to use app fetching platform. Where you need to put the app PlayStore link and after fetching the app will be automatically stored on app.evozi.com site. So you can get your app without opening Google Play Store.
First, open Google Play Store site in a Browser Eg: Google Chrome. And search the file on the site. When your search is completed then copy the app address and Go to https://apps.evozi.com/apk-downloader/ and paste the link in the "Package name or Google Play URL" box and hit the "Generate Download Link" button.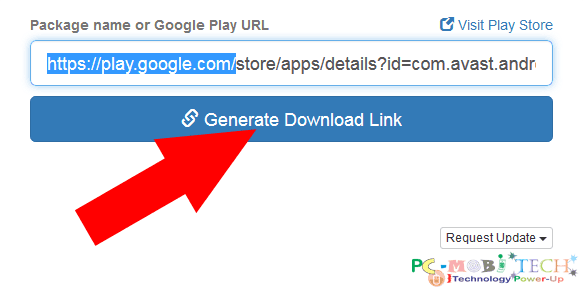 Now the app evozi will fetch the .apk file from Google Play Store and will store on the site. So You can save it on Computer by clicking on the Green button.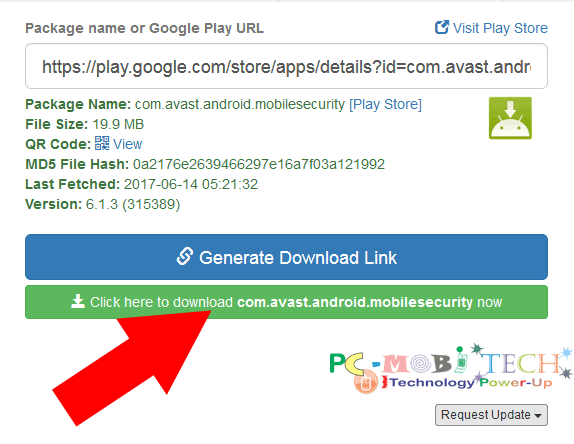 It is very easy to use method and for security, you can check MD5 File Hash signature to know the file is genuine or not.
Ask your Friend to send the app.
In case you can't use above methods then ask your friend to Send the .apk file on your Smartphone using WhatsApp, Vibe or Send Anywhere method. If the friend is near to you, then He/She can share the file using Bluetooth or WiFi method. To take Backup of an app, There are many apps available in the Play Store. The Super Backup is also one from them which is available for free. Once the app is backed up, it can be easily sent to someone else.
Third Party App store.
There are several alternatives available for Android but they can't stand with Google Play Store. However the app is really necessary for your phone, you can use following App Market Store to download the Android Apps: F-Droid, Aptoide etc. Many other alternatives such as Mobogenie, 1Market, Mobomarket having good popularity but I'll not suggest you to use them.
The Smartphone manufacturers offer their own App store which comes pre-built into the System OS. So better to use them first because the trend of today's fake app is going on very high. The Hackers inject the codes into the app, and you see the app is working fine but in the background, all the data is being collected and sent to the hacker's server without any knowledge of you.
You May Also Like: