In my previous post, I had explained about Android Settings locked with AppLock password (How to Uninstall app?). But sometimes it happens that these Apps are not installed on your smartphone. So you can't remove the AppLock application (eg: Domobile Applock, 360 Security AppLock, CM Security AppLock, Avast AppLocker etc).
The main problem is that when we install an Applock application, Many times we also lock important applications such as Google Play Store and Smartphone Settings. And when we forgot the password then we can't use our android smartphone. I have also written several posts about how to unlock apps when you have locked them with Applock:
Also See:
If you have not locked Google Play Store, Android Settings then you can read above posts to unlock apps from applock. And if you have locked these then only last option available to you that is Reset (Format) your smartphone to factory defaults.
How to unlock Phone from AppLock using Factory Hard Reset?
If the android smartphone has locked with Applock and you are thinking to unlock it, But are unable to do. Then you'll need to use Hard reset option, It will be removed all the data from phone and reset it to Factory version.
The Hard reset option is available on all Android smartphone, It means that any company android smartphone (Samsung, Micromax, Sony, LG, Lenovo, Karbonn, Lava and Motorola etc.)  you're using, can be Reset using same option.
For example: here I'm going to explain how to hard Reset Micromax Canvas A311 Nitro smartphone.
Note:
All the data stored on your smartphone disk will be erased. eg: Contact, message and apps data.
This is just an example, if you are using a different cell phone, then the starting process for Android system recovery menu may differ. But Android System recovery mode is same on others. So you can Google for it and search How to hard reset "Your Smartphone Name". And you will find how to start Android system recovery menu.
How to reset Micromax Canvas A311 Nitro smartphone?
Follow the steps below to unlock cellphone from applock:
First Switch off the Micromax Canvas A311 smartphone by using Power key.
After Switching off, Press Power and Volume+ key together.
As soon as when you see the Android icon release both key and you will see Android system recovery menu.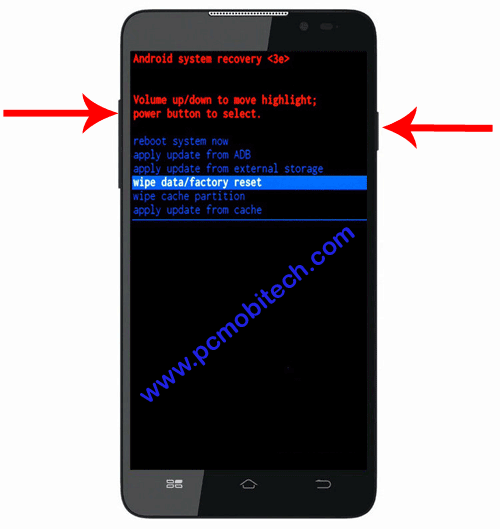 Now use Volume down key to select "wipe data/factory reset" option. After selecting press power key to enter the option.
Now again use Volume down key to select "Yes — delete all user data" option and press power key to delete all the data from the smartphone.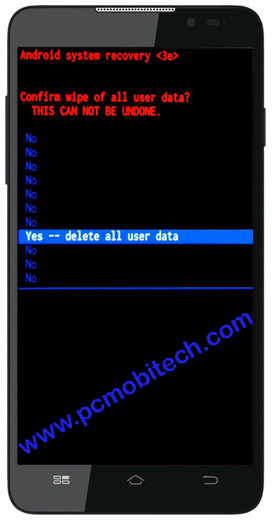 Wait for a few moments and your Micromax Canvas A311 smartphone has been successfully reset.
When you see again Android system recovery, then reboot smartphone using the power button.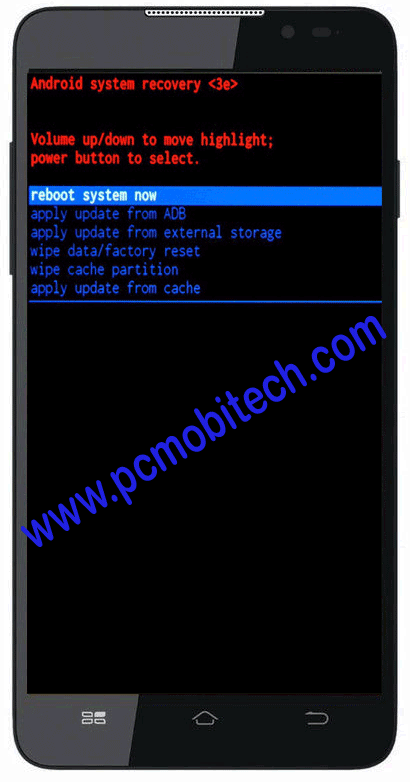 Now your smartphone has been successfully reset and you have unlocked your smartphone from any app locking app.